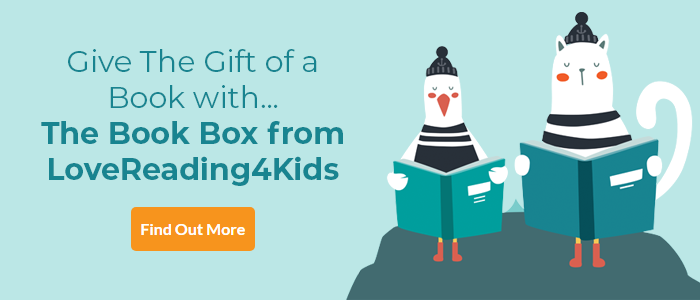 Aidan Abet, Teacher's Pet Review
Shocking levels of sucking-up in super-readable school story |
Interest Age 8-12 Reading Age 8
Aidan Abet works hard at school making sure he stays teacher's pet – it's the best way of ensuring protection from horrible bullies the (unrelated) Robert and Robin Robinson. But can he win over Miss Vowel, who seems to care more for her growing collection of school pets than any of her pupils? Fortunately for Aidan, he discovers just what makes Miss Vowel's pets so special and his problems disappear in two shakes of a rat's tail! Roald Dahl would have appreciated Miss Vowel's approach to maintaining discipline in the classroom, and there's a deliciously dark ending to this lively, funny adventure.
Other Info
Mairi Kidd from Barrington Stoke says: "Guy has done us proud – Aidan Abet is as wickedly funny as any fan of Stitch Head could desire. I honestly can't remember when I last laughed so hard at a book. Guy has created a wonderfully grotesque cast of characters, headed up of course by awful Aidan, for whom I have a ridiculous soft spot, horrid creature though he is. I love Guy's word-play – that title is an all-time favourite – and I may never forget what Auntie Pauline said about the postman that time…"
Particularly suitable for struggling, reluctant and dyslexic readers aged 8+
Barrington Stoke is the foremost publisher of dyslexia friendly books and those for reluctant readers. Here on Lovereading4kids we are constantly selecting new titles and refreshing our special dyslexia friendly category.
Click here to view our current selection which is broken down by age range.
Aidan Abet, Teacher's Pet Synopsis
Aidan Abet knows the key to surviving at school - it's making himself indispensable to the teacher. Unfortunately there's something distinctly odd about new teacher Miss Vowel and her menagerie of animals. It almost seems that the animals are warn Aidan of danger...Should Aidan help the animals, or is his dedication to teacher-pleasing just too ingrained?
Particularly suitable for struggling, reluctant and dyslexic readers aged 8+
If you loved this, you might like these...