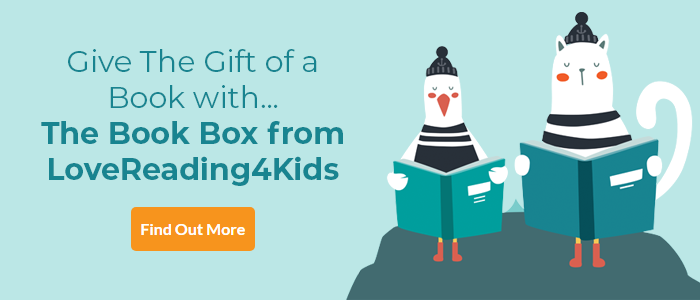 Attack of the Alien Dung! Review
In a nutshell: pets protect the world from alien attack |
Planet Earth Is under constant threat from aliens, and who is there to protect its inhabitants? Why, our pets. When Dung Guzzler beetles arrive from the former star Dun-Glowing, things look bad: these things thrive on rubbish, and as they get bigger will happily trample whole cities to produce more rubble. How will agent Biskit and his new partner Mitzy the cat stop them? Packed with excellent jokes as well as exciting action scenes, this neatly balances comedy and thrills, and Steve May's black and white illustrations capture the tone perfectly. Garth P Jones has a deservedly dedicated fan-base and they will love this new series.
For more mad-cap but exciting adventures see Guy Bass' new Spynosaur series or Steve Cole's Magic Ink.
Attack of the Alien Dung! Synopsis
The Pet Defenders Code: 1. The safety of Planet Earth depends on you. 2. Humans MUST NOT know the truth. GOOD LUCK - you'll need it...
From Gareth P. Jones, winner of the Blue Peter Award and author of successful young series fiction, including Ninja Meerkats, comes a brand-new comic caper. Pet Defenders are secret agents with a difference. It's up to Mitzy and Biskit to save the world from alien invasions - just so long as they can stop fighting like cat and dog for long enough to do it! Secret agent Biskit is not happy when he discovers his new partner Mitzy is a cat - everyone knows that cats and dogs don't mix. But saving the earth from alien invasions must come first and the planet is under attack! A cluster of cow pats has flown into town and they're whipping up a stink...It's time for Biskit and Mitzy to put aside their differences and kick some alien butt!
Attack of the Alien Dung! Press Reviews
"First in a wacky new series" Fiona Noble, The Bookseller
"It's no secret that I am a HUGE fan of Gareth's books and I always read them with a huge smile on my face and Gareth's new series is set to do just that." Chelle Toy, Tales of Yesterday
If you loved this, you might like these...