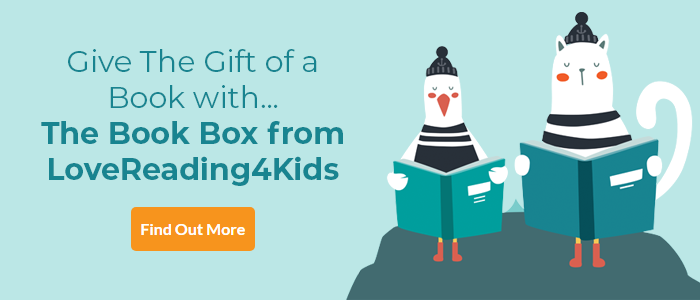 Following Ophelia Review
March 2017 Book of the Month | In a nutshell: beautiful young maid catches the eye of the Pre-Raphaelites | Mary leads a Cinderella life: by day she's blacking grates as the most junior servant in her household, but in secret she's also sitting for a handsome, talented young artist; with her flame-red hair, so loved by the Pre-Raphaelites, Mary is his muse. In a story filled with glamour and excitement, Bennett paints her own portrait of 1850s London, its fusty interiors and filthy streets, describing Victorian clothes – her own passion - in particularly wonderful detail. It's certainly not all glamour for Mary and Bennett shows readers how hard it was for poor young women, no matter how beautiful, to control their lives, and how easy it was for them to fall into poverty. It makes for heady, absorbing reading; fans will want to know what happens to Mary next, and may well be inspired to seek out Pre-Raphaelite paintings, and Millais's Ophelia in particular.
For more painterly romance with a vivid historical setting see Wings over Delft by Aubrey Flegg. ~ Andrea Reece
Sophia says: "Since my teens I've been in love with fine art, and the creative geniuses who broke the rules to change the way we see the world. No one broke the rules quite like the Pre-Raphaelites, or portrayed their muses with such obsession and intensity. Persephone Lavelle wants to be one of the 'stunners' to take Victorian society by storm. My heroines are never mere muses, so Persephone has a lot of adventures in store and the personality to match."
Following Ophelia Synopsis
When Mary Adams sees Millais' depiction of the tragic Ophelia, a whole new world opens up for her. Determined to find out more about the beautiful girl in the painting, she hears the story of Lizzie Siddal - a girl from a modest background, not unlike her own, who has found fame and fortune against the odds. Mary sets out to become a Pre-Raphaelite muse, too, and reinvents herself as Persephone Lavelle. But as she fights her way to become the new face of London's glittering art scene, 'Persephone' ends up mingling with some of the city's more nefarious types and is forced to make some impossible choices. Will Persephone be forced to betray those she loves, and even the person she once was, if she is to achieve her dreams?
The Pre-Raphaelites were founded in London in 1848, and began as a secret society of enfant terrible artists and writers who believed in nature and realism, even when approaching religious and mythological subjects. They were inspired by literature, modern society, love and death. Its principal members were John Everett Millais, William Holman Hunt and Dante Gabriel Rossetti. Together these rebels tore up the rule book of Victorian England. The movement entered a second surge of popularity in 1860, where the symbolism and style of their work became highly fashionable.
Following Ophelia Reader Reviews
Teens/YA's love to read and so in addition to the review by one of the Lovereading4kids editorial experts some of our Lovereading4kids Reader Review Panel members were also lucky enough to read and review this title. You can read their full reviews by clicking here.
Georgie Rowe, age 19 - 'I consumed it in a few hours, and enjoyed every minute...It's a fantastic book and one that everyone with even a passing interest in historical YA fiction should check out.'
Laura Solomon - 'Following Ophelia is a thrilling read, exploring feelings of love, adventure and lust...It will leave you speechless, dizzy, and gasping for breath.'
Amy Laws, age 15 - 'Beautiful descriptions and wonderfully paced- I loved this novel from the very first line.'
Grace Spear, age 14 - 'This book was super mysterious where you felt every situation the characters went though. It had me hooked. I'd recommend this book to anyone and everyone, I loved it!'
Izzy Read, age 16 - 'It is perfect for those that adored the high society of Jane Austen and the thrill of a forbidden romance.'
Rachel Ilsley, age 13 - 'This is an amazing page turner. I really enjoyed reading it and I believe this will appeal to a wide range of readers.'
Emily Kirby, age 12 - 'I really enjoyed it and I have already recommended it to my friends. I especially liked it because it was different and not the kind of book I usually read.'
Jess Anderson, age 14 - 'All in all I really enjoyed the book and would recommend it to my friends. The story was good and there were a few unexpected plot twists, which created a variety in the book.'
Humaira, age 18 - 'It is addictive, has characters that you fall in love with (I'm waggling my eyes at Felix) and an ingenious plot.'
Celeste Phelan, age 15 - 'A fantastic novel giving the reader an interesting two sided perspective of the Victorian era.'
Sidney Greenslade, age 13 - ''Following Ophelia' is an entrancing and heartbreaking tale, with a gripping plot and vivid and delightful characters...A really inspiring story and most certainly a book to recommend! '
Edel Waugh - 'I loved this book and recommend it to anyone especially if you liked Upstairs/Downstairs or Downton Abbey.'
Jodi Coffman - 'I really enjoyed this book as it was very different to everything I usually read and I found it hard to put down.'
Following Ophelia Press Reviews
"A vivid portrait of Pre-Raphaelite glamour and the perils of beauty, desire and independence" – Anna McKerrow
Praise for Love Song:
"An uplifting love story" – The Telegraph
"She makes teenage dialogue sing true" – The Times
"I flew through it" – Melinda Salisbury, author of The Sin Eater's Daughter
If you loved this, you might like these...