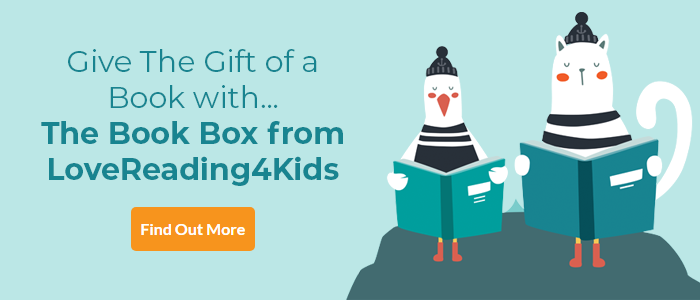 The Shakespeare Timeline Wallbook Review
2016 is another big year for Shakespeare and The Wallbook Timeline of Shakespeare will give readers (of all ages) special insight into all his 38 plays, as well as into the man and his time. A colourful 2 metre long wall chart illustrated with intriguing picture scenes lays out the plays in chronological order, providing a plot summary and introduction to the main characters, and highlighting key quotes. In What On Earth? style a timeline across the bottom tells us what was happening in Shakespeare's world – political and personal – as his plays were performed. Extra material includes 30 different newspaper-style reports on different aspects of the Bard. Typically of this innovative, inspiring series it will catch young people's interest and encourage them to discover even more about our greatest playwright. ~ Andrea Reece
The wallbooks are an amazing feat of publishing. The What on Earth? Wallbook of Shakespeare is a unique introduction to all thirty-eight histories, comedies and tragedies by William Shakespeare on a timeline set in the iconic Globe Theatre. On the reverse, a newspaper-style narrative reviews all the most significant moments in the legacy of William Shakespeare from his death to the present day.

In addition to the Wallbook, The Timeline of Shakespeare also includes a Chronicle which features more than 30 newspaper stories and a quiz.
The Shakespeare Timeline Wallbook Synopsis
William Shakespeare's plays are presented as never before, with all 38 masterpieces performed in front to you at once on a timeline set in the iconic Globe Theatre. Spot the ghosts, hunt for the murderers, discover the poison and revel in Elizabethan romance as each play reveals its story with a plot summary, key quotes and characters.
The timeline features essential moments in Shakespeare's life providing a unique, visual and narrative context to the works of the world's favourite bard. The Shakespeare Timeline also includes more than 30 newspaper articles, a 50-question quiz and a pocket magnifier. Perfect for 6-14 year olds but equally fascinating for adults of all ages.
Published in partnership with The Shakespeare Birthplace Trust.
The What on Earth? Wallbook series includes -
The Shakespeare Timeline Wallbook
The Big History Timeline Wallbook
The British History Timeline Wallbook
You can find out more about The What On Earth Wallbooks at whatonearthbooks.com
The Shakespeare Timeline Wallbook Reader Reviews
Kids love to read and so in addition to the review by one of the Lovereading4kids editorial experts some of our Lovereading4kids Reader Review Panel members were also lucky enough to read and review this title. Click here to read their full reviews.
Bella Rix-Clancy, age 9 - 'Lots and lots of information in this fantastic book.'
Alexander Bisland, age 11 - 'This book is all about Shakespeare from Richard III to Henry VII. It includes plays such as Hamlet, Macbeth and Romeo and Juliet. I recommend it to 11+ students as it has some complicated words in it but younger children might find useful facts and information that they can also use for projects and schoolwork.'
The Shakespeare Timeline Wallbook Press Reviews
Praise for the What on Earth? Timeline series:

"A gripping re-telling of the most extraordinary story ever told" The Independent

"Epic - this is history let out of the box" The Daily Telegraph

"Astonishing - perfect for all the family" The Sunday Times

"A truly epic undertaking, in terms of layout, typography, design and sheer scale of ambition" - Christopher Middleton, The Daily Telegraph

"I wasn't able to get to the camera to catch the moment of my 4 y/o grandson on hands and knees on the dining room table looking for dinosaurs and boats. Your heart would melt. Many thanks to you, Chris and all those that made these delightful posters." Ted Mead (grandparent)

"I wanted to let you know how fascinated my four boys are with the Shakespeare wall chart. They love it! They are aged 10, 7 and twins aged 6, and have had no contact with Shakespeare at all up till now - but can sit with it on their laps and pour over the pictures for ages! Then they ask questions (inevitable - the gory stuff!). Helen Hughes (parent)

"I have been reading your What On Earth Happened? book and it has inspired me to rethink my history teaching. The way you link one event/invention to another is brilliant. Would you object if I borrowed some of your content for use in my History class-notes?" Alex Kirkpatrick, Bishopsgate School

"Christopher Lloyd came to our school to give a talk and it was compulsory for me to go. I really dreaded it, and thought that it would be boring. However, to my pleasant surprise the talk was one of the most interesting talks I have ever listened to. It sparked in me a real interest in history and current events, so much so that I went home and got the What On Earth Happened Wallbook and the full book. I have chosen GCSE for history and will likely go on to study it at A-level. Thanks again for what you are doing and for inspiring me." Aidan Bartholomew (14 years old)
If you loved this, you might like these...