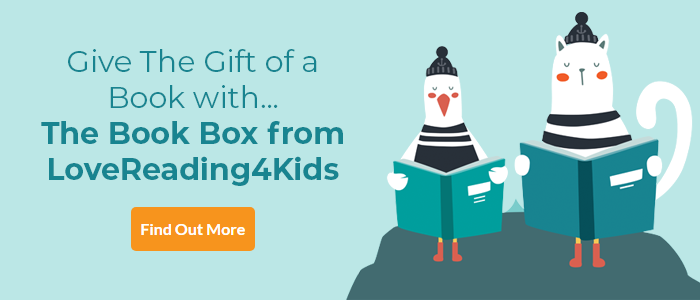 My Name is Victoria Review
A Julia Eccleshare Book of the Month March 2017 | Revered and deservedly popular as a Queen, Victoria was much less successful or celebrated when she was still a princess. TV historian Lucy Worsley spins a wonderful adventure around the childhood of the queen as seen through the eyes of a girl of the same age brought in to be a playmate for the headstrong young princess – and to spy on her. Packed with sinister intrigue and adult dishonesty the adventure is gripping. So too is the portrait of a difficult young royal being brought up in very challenging circumstances. ~ Julia Eccleshare
Julia Eccleshare's Picks of the Month for March 2017
Jellicle Cats by T.S. Eliot and Arthur Robins
William Bee's Wonderful World of Trucks by William Bee
The Story of the Dancing Frog by Quentin Blake
George's Marvellous Experiments inspired by Roald Dahl and illustrated by Quentin Blake
My Name is Victoria by Lucy Worsley
Many Moons by Remi Courgeon
Freddie Mole, Lion Tamer by Alexanda McCall Smith
Black Cats and Butlers by Janine Beacham
Triangle by Mac Barnett and Jon Klassen
My Name is Victoria Synopsis
'You are my sister now,' Victoria said, quietly and solemnly. 'Never forget it. I love you like a sister, and you are my only friend in all the world.'
Miss V. Conroy is good at keeping secrets. She likes to sit as quiet as a mouse, neat and discreet. But when her father sends her to Kensington Palace to become the companion to Princess Victoria, Miss V soon finds that she can no longer remain in the shadows. Miss V's father has devised a strict set of rules for the young princess, which he calls the Kensington System. It governs her behaviour and keeps her locked away from the world. He says it is for the princess's safety, but Victoria herself is convinced that it is to keep her lonely, and unhappy.
Torn between loyalty to her father and her growing friendship with the wilful and passionate Victoria, Miss V has a decision to make: to continue in silence, or to speak out. By turns thrilling, dramatic and touching, this is the story of Queen Victoria's childhood as you've never heard it before.
My Name is Victoria Reader Reviews
Kids love to read and so in addition to the review by one of the Lovereading4kids editorial experts some of our Lovereading4kids Reader Review Panel members were also lucky enough to read and review this title. You can read their full reviews by clicking here.
Mia Goodman, age 10 - 'FAB! The best historical fiction novel that I've ever read. It was so fun to read and find out the adventures Miss V has when she goes to Victoria's house.'
Ella O'Gorman, age 12 - 'My Name Is Victoria is an absolute page turner. I thoroughly enjoyed this book and it gave me everything I love in a book, including, history, drama, mystery and unusual twists.'
Emma Corden, age 11 - 'My Name is Victoria is a book perfect for all those out there who love historic books.'
Zoe Basson, age 9 - 'I love this book more than I can explain...This book perfectly explains Queen Victoria's childhood. She has that murky darkness with a glint of light.'
Cally Evans, age 10 - 'An outstanding book that definitely deserves a place on your bookshelf!'
Ella Jones, age 12 - 'I loved reading My Name is Victoria and read it quickly. I love how you don't realise all you're learning about Princess Victoria, the Kensington system and what the royal was really like.'
Lisa Redmond - 'This book is an absolute delight ...With this book I believe Lucy Worsley has really found her voice as a writer of historical fiction for children.'
Lois Peck, Dormston Secondary School - 'I think it is a truly wonderful book and I love how it sent me into my own world...I rate this book 5 out of 5 stars.'
Jessica Holme, age 10 - 'This is a truly amazing book. I think that this book is for every age, especially for people who are studying the fascinating Victorian's.'
Hannah Minton, age 11 - 'A wonderful view into the early life of Queen Victoria...I enjoyed this book because it helped me see the past in a relevant and detailed way, not to mention exciting.'
Rose Hopkins - 'It was an easy book to get into. There is a twist to the storyline which makes it intriguing and thought provoking... It's a thumbs up from me.'
Rosie Watch, teacher - 'I don't think this book really brought alive the early years of Queen Victoria although it was a pleasant and enjoyable read.'
Isobel Eagle - 'A thrilling tale where Victoria realises the truth about the people she loves...'
If you loved this, you might like these...