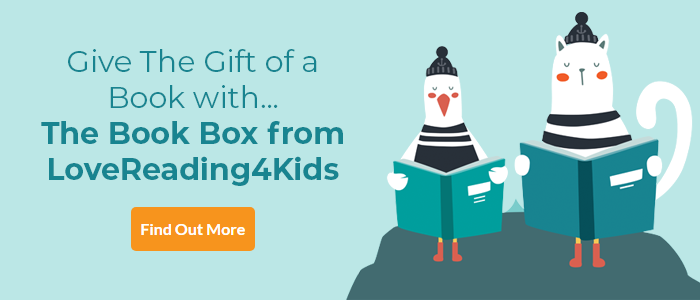 LoveReading View on Lesser Spotted Animals
The first information book to win a UKLA Book Award, this proved a magnet for young readers with its witty and characterful text and illustrations illuminating the more unusual animals that could suffer from our ignorance
Winner of the UKLA 2018 Book Award 7-11
This is no ordinary animal book, you won't find the usual suspects in its page, no tigers, pandas, bears here. Instead be prepared to be amazed by animals you've never heard of, from the Cuban solenodon (one of the few mammals with a poisonous bite) to the stinky but useful zorilla, aka Africa's pongiest predator. Martin 'Horrible Histories illustrator' Brown celebrates a host of animals that deserve to be better know, in a book that offers a refreshingly different approach to natural history. Each page is packed with fascinating information, cleverly laid out with frequent jokes and cartoon asides adding to the fun. At the same time, there's a serious message about the threat to these creatures from humans, and habitat loss.

We've got some great stuff related to this book in our KidsZone.
Head over there and check it out now.
Lesser Spotted Animals Synopsis
Bison are banned and tigers are taboo! Say goodbye to the gnu, cheerio to the cheetah and poo poo to the panda. The world of Lesser Spotted Animals starts HERE!
Discover the brilliant beasts you never knew you needed to know anything about - from the numbat to the zorilla and everything in between. Martin Brown's wonderfully funny and fact-tastic writing, teamed with his fabulous illustrations and tummy-tickling jokes is a winning combination.
Lesser Spotted Animals Reader Reviews
Kids love to read and so in addition to the review by one of the Lovereading4kids editorial experts some of our Lovereading4kids Reader Review Panel members were also lucky enough to read and review this title. Click here to read their full reviews.
Daniel Bisland, age 9 - 'I would like to read more books like this as this book has taught me a lot!this is the best non-fiction book I've ever read!'
Lewis Briggs, age 10 - 'This non-fiction book is written in a really interesting, humorous way, suitable for children...it's just so fantastic, I couldn't put the book down!'
Sue Wilsher - 'Martin Brown (well known for his Horrible Histories illustrations) has chosen a fascinaing selection of animals which you probably haven't heard of...the perfect mix of high quality information, humour and brilliant illustrations.'
Toby Little, age 9 - 'I really liked this book because I like animals, and this book tells you lots of things about animals I had never heard of!'
Matilda Scarbrow, age 8, Baring School - 'It tells you really interesting facts about animals that you have never heard of, for example the Lesser Fairy Armadillo...The illustrations are both beautiful and funny.'
Ross O'Gorman, age 10 - 'This is a brilliant book filled with informative and humorous facts about 21 animals that many people probably don't even know exist. I loved the colour illustrations and the funny speech bubbles.'
Tomasz Hawryszczuk - 'Highly recommend to any age, boy or girl, even adults, as my mum found it funny and educational! What a fantastic book...10 out of 10 from me!'
Lesser Spotted Animals Press Reviews
Packed full of fun facts with plenty of icky bits, these are the tidbits of information that will see your child win their local pub quiz in future years. - Independent

5* Brilliant beasts you never knew you needed to know about The Bookbag
If you loved this, you might like these...