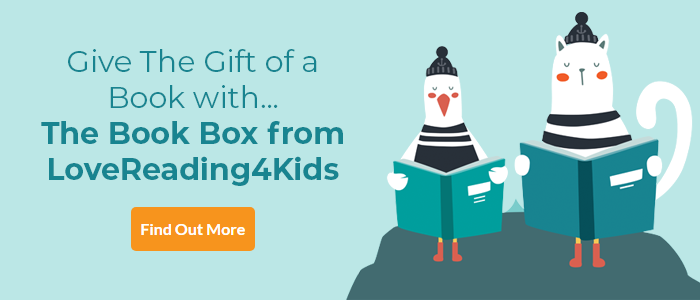 William Wenton and the Luridium Thief Review
April 2017 Debut of the Month | In a nutshell: cybernetic adventure galore as boffin boy hero takes on the bad guys | There's something special about William Wenton: he can crack any code, solve any puzzle faster than you can say Bletchley Park. His grandfather was the same, until he disappeared in mysterious circumstances. When the bad guys turn up for William he's rescued by his grandfather's friends who take him to an extraordinary secret laboratory full of amazing mechanical creatures, and then the adventures really starts. Alex Rider-level thrills and a host of amazing gadgets, many of them animate, give this the page-turner prize and it's definitely a case of brains over brawn. ~ Andrea Reece
William Wenton and the Luridium Thief Synopsis
A new fantasy-adventure series packed with addictive genre hooks for 9+ readers: code-breaking, cyber-technology, killer robots and a boy hero with a supernatural destiny.
Twelve year-old code breaking genius William Wenton, is trying to make sense of his family's dramatic escape from their home in London. But when his extraordinary talent for cracking codes is suddenly revealed, William must face the danger that has been lurking around him for years.
Perfect for fans of Percy Jackson, Alex Rider and Dr Who.
William Wenton and the Luridium Thief Reader Reviews
Kids love to read and so in addition to the review by one of the Lovereading4kids editorial experts some of our Lovereading4kids Reader Review Panel members were also lucky enough to read and review this title. You can read their full reviews by clicking here.
Toby Little, age 9 - 'It is a really proper good storyline, and I just couldn't put it down! I can't wait to read Bobbie Peers' next book!'

Sam Harper, age 12 - 'A fast paced adventure packed full of amazing gadgets, twists, turns and excitement. A great read!'

Harsh Budhdeo, age 9 - 'The book opens a whole new world to science, fiction and coding. Very interesting once I got into it. Cool book!'

Alexander Bisland age 11 - 'I really enjoyed this book and it's definitely one of the best books I have ever read. I recommend it to 9+ Alex Rider fans. I loved this book and give it 12/10.'

Alex Sergeant, aged 11 - 'I thoroughly enjoyed this book with its intriguing mysteries and fast-paced storyline. I liked the fact that that it had an original take on robots and sci-fi fantasy and combined humour and adventure very well.'
Jack Smith, age 12 - 'This book is full of adventure, codes and cryptography and I couldn't put it down!'
Alex Hall, age 11 - 'William Wenton is an ordinary boy or so he thinks. He is called upon to solve ancient codes....I couldn't put this book down, it was an original plot & was full of excitement and adventure.'
Oliver Thorpe, age 11 - 'William Wenton and the Luridium Thief is a smashing book about a young master code-breaker who has to save his grandfather and defeat the evil possessed man who is after him. This is a great read!'
Sue Wilsher, Teacher - 'A very enjoyable read, this is a story packed full of excitement and adventure with the reader kept wondering who William can trust right to the very end. I look forward to reading more about him!'
Emily Lonsdale, age 11 - 'William Wenton is a smashing read for adventure lovers and those who like a bit of a mystery. This is one of those books which is begging for a sequel.'
Llew Harrison, age 10 - 'I read late into the night and early in the morning. I couldn't put it down, everything is a cliff hanger. It's E.P.I.C. It is absolutely packed full of suspense, action and comedy.'
Daniel Maxwell, age 11 - 'William Wenton and the Luridium Thief is an enjoyable book that could be for any ages between 7 and 12. It is a suitable book for children who like fantasy and adventure.'
Edward Bailey, age 12 - 'A great book with the remains of possible second story. I could recommend it all day long!'
Emily Yates - 'William Wenton and the Luridium Thief is a mysterious, spine-tingling book, full of adventure and exciting technology. It is a mixture of Alex Rider and Harry Potter, the recipe for a great book.'
William Wenton and the Luridium Thief Press Reviews
"William Wenton cracks the code for great adventure. Mystery, action, a great hero and fantastic robots – what more could you ask for?" Shane Hegarty, author of Darkmouth
If you loved this, you might like these...