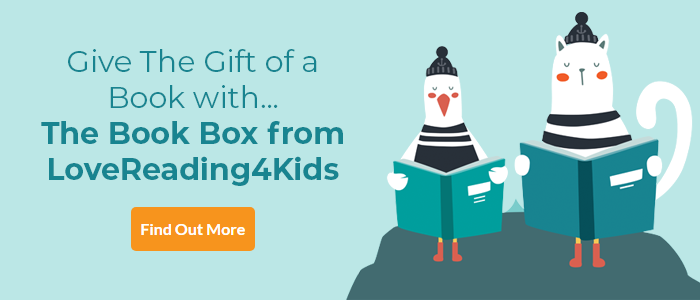 Skeleton Tree Review
October 2017 Debut of the Month
In a nutshell: love, loss and a skeleton in the garden
Stanly is surprised but intrigued to discover a finger bone apparently growing in his garden. It could win him the Young Discoverer science prize and thereby bring his father home in which case it's to be welcomed. As the finger grows into a skeleton though, Stanly is not so sure. His little sister Miren really takes to 'Princy' as she calls the skeleton and it's able to cheer her up even with she is seriously ill and in pain. Stanly worries the skeleton is there to take Miren away. This debut novel is accomplished and original. Despite the surreal storyline it's a story of real emotions, and Stanly's worries are always gripping and credible. An examination of love and loss, with an ambient sense of myth or faith, this will appeal to fans of David Almond's modern classic Skellig. ~ Andrea Reece
Skeleton Tree Synopsis
When Stanley Stanwright finds a bone poking out of the earth in his back garden, he is determined to take a picture of it and send it to the Young Discoverer's Competition, thinking it will help bring his dad back home. But the bone begins to grow, reaching up out of the ground until it turns into a skeleton - a skeleton with an unusual interest in his unwell younger sister Miren. As time wears on, Miren's condition worsens, and the only time she is truly at peace is when she is playing with the skeleton. But Stanley is wary of him, especially when he finally manages to get a picture, and spots a scythe at the skeleton's feet. . .
Skeleton Tree Reader Reviews
Kids love to read and so in addition to the review by one of the Lovereading4kids editorial experts some of our Lovereading4kids Reader Review Panel members were also lucky enough to read and review this title. You can read their full reviews by clicking here.
Lucy Eyre, age 9 - 'I really loved the book. I give it five stars. I think it was great. Although it scared the socks off my feet. I loved it.'

Alexander Bisland, age 12 - 'This book keeps you on the edge of your seat because you want to find out the connection between the skeleton & the other characters. I recommend it to 11+ yr olds who like mystery, thriller & emotional books.'

Richie Upchurch, age 10 - 'This is a sad story because Stanly and his family have a horrible time, but it's good too because it's exciting, scary, and it shows how people look after each other. I won't forget this story, and I'll share it with my friends.'

Hannah Burbridge, age 10 - Redmaids High Junior School -If you buy this book you probably will not want to put it down. I have to admit that The Skeleton Tree is the best book I have ever read.'
Erica Motoc, age 11 - 'Join Stanly, Miren, Princy and Jaxon on a jaw-dropping adventure of a lifetime! If spooky is for you, then this is a match made in Lovereading4kids!'
Toby Little, age 9 - 'This book is very emotional - I cried for a really long time when I finished it, and I don't normally cry about books...it made me feel very strongly, and that is what a good book does.'
Lewis Briggs, age 11 - 'This is a great, intelligently written, book full of excitement and humour, but be prepared for the sad ending!'
Issie Ford, age 10 - 'Meet a walking skeleton, a sickly girl, a worried brother, a stressed mum, and Mrs Francine,the best Borsch maker ever!'
Jessica Cobbin,age 10 - 'This is an amazing book and I would recommend it to people who like family stories and adventure stories.'
Amina, age 11 - 'This story is heart warming, sad and mysterious.'
Isaac East, age 11 - 'Skeleton Tree is an amazing story for soft hearted readers. I would rate it 10 out of 10.'
Nuha, age 10 - Icknield Primary School - '…I would recommend this book to children who are ten and over, especially ones who are intrigued by Hallowe'en.'
Harsh Budhdeo, age 10 - 'had me hooked from the start...I do recommend this brilliant story to other children and adults.'
Bella, age 10 - 'I really enjoyed reading the Skeleton Tree because I was desperate to know more and find out what would happen.'
Rosie Watch, Teacher - 'A memorable read and a set of beautifully portrayed and very realistic characters.'
Josh, age 10 - 'Skeleton Tree is an amazing book about a skeleton that grows in Stanly, a young boy's, garden.'
Stanley, age 10 - 'Lovely book, showing how a child deals with grief and family problems, filled with fun, adventure, and emotion. I couldn't put it down,a tear jerker but an amazing book that I will recommend to all.'
Punam Shah,age 11 - 'This book is all about sadness and love. Sometimes children see what adults can't.'
Ashley Patt, Yr 7 - Great Torrington School - 'This book was amazing and I give it a 5 star. I love the mystery and secrecy about it...I loved this so much. Thanks for giving me the chance to read it.'
Will May, Year 8 - Great Torrington School - 'Skeleton Tree was a roller-coaster of emotions as it kept on going from happy to sad and then back to happy. I found it a really good book to read!'


Skeleton Tree Press Reviews
The emotional roller coaster of a contemporary white family in crisis, tempered by a touch of magic and a resilient, likable protagonist. -- Kirkus Reviews
If you loved this, you might like these...