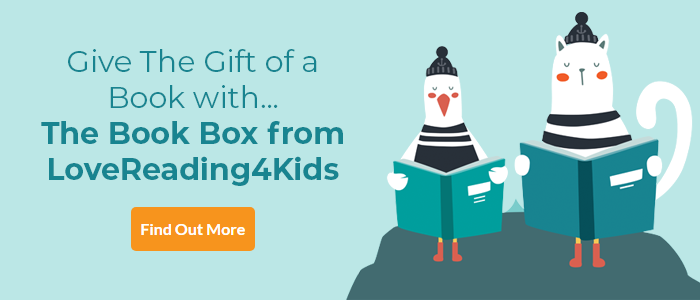 Dark Tracks Review
In a Nutshell: Drive Out the Devil Dancers
Menace, madness and medieval adventure abound in this thrilling fourth volume of the atmospheric Order of Darkness series by a doyenne of historical fiction.
Luca Vero belongs to the Order of Darkness and has been charged with investigating disturbing occurrences that seem to herald the imminent end of the world. Travelling through medieval Europe with Lady Isolde and her companion Ishraq, he witnesses the alarming outbreak of "dancing sickness". As Luca seeks to discover the truth behind this phenomenon – are the victims possessed by Satan? – Isolde herself succumbs to an overwhelming urge to dance after acquiring an irresistible pair of scarlet shoes from a travelling tradesman.
Alongside being an epic adventure, and richly rewarding for history and mystery buffs, a powerful thread about rejecting prejudice and hatred weaves its way through this novel. "You have to do the right thing, not just the certain thing... Surely you want to be a good lord, not just a powerful one?" Such remarks about social responsibility and acting honorably resonate sharply, as does a potent sense of female empowerment. While women were believed to "have little determination and they are not strong", the principle female protagonists here display much resolve, with Isolde determined to raise an army to win back her inheritance from her brother, and Ishraq being a highly educated free woman. ~ Joanne Owen
Click here to view all titles in the 'Order of Darkness' series; They are:
Vol One: Changeling
Vol Two: Stormbringers
Vol Three: Fools' Gold
Vol Four: Dark Tracks
A note from Philippa Gregory: "I am delighted to move into a new area of writing. I know I have many young adult readers already and it will be a pleasure to write a series especially for them. Bringing history alive is a great joy and to bring it to a younger generation doubly so."
Dark Tracks Synopsis
Join the Order of Darkness in their quest to witness the end of the world in the fourth volume of Philippa Gregory's epic adventure series.
Luca Vero is a member of the secret Order of Darkness, tasked by his master to uncover the truth behind strange happenings. Together with Lady Isolde, her friend and confidant Ishraq, Luca's manservant Freize, and Brother Peter, Luca travels across medieval Europe - seeking out the signs of the end of days, judging the supernatural and testing the new science. Trapped in a village possessed by a dancing madness, the group fights to keep their own sanity. When Isolde dances away in red shoes and Ishraq takes dramatic revenge on their covert assassin the young people discover that the greatest danger is in the men who have come to their rescue. These are the truly dangerous madmen of Europe who carry a dark hatred that will last for centuries. Dive deep into the world of medieval legends and disentangle reality from fear in this powerful series from the internationally renowned author of historical fiction Philippa Gregory.
Dark Tracks Press Reviews
PRAISE FOR THE ORDER OF DARKNESS SERIES:
`...attractive characters, several layers of mystery, and as one might expect, meticulously researched historical detail' Daily Mail
`The plot is deftly conceived...and the setting richly detailed.' The Daily Telegraph
`This is still one of the most enthralling historical series of recent years, with Gregory's descriptions bringing 15th century Venice vividly to life' The Bookbag
If you loved this, you might like these...