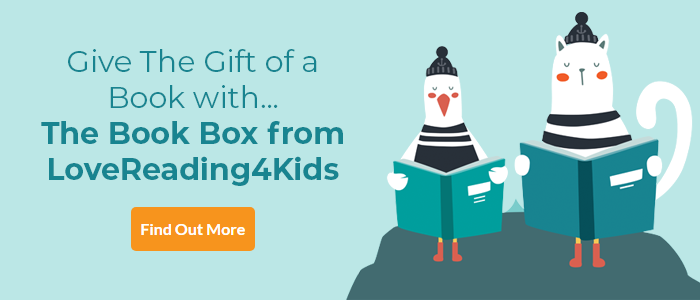 LoveReading View on Mr Shaha's Recipes for Wonder
Mr Shaha's Recipes for Wonder: Adventures in Science round the kitchen table will help families appreciate the wonders of science together. This is not a book just for children, it's a book for the grown-ups too who want to enthuse and inspire young people through science but may not themselves know the answers.
Why does the ...?
What is ...?
How does ...?
Why is ...?
What are all the parts of a flower? I don't know!... But soon you will. Every child can be a scientist with the help of Mr Shaha's Recipes for Wonder.
This is the perfect book to help create a scientifically inclined young mind as much as it is for an already scientifically inclined young mind.
A message from the author:
"When scientists are asked what inspired their career choices, they tend to fall into two groups: people who claim they always had a drive to understand the natural world (and have stories about how they did experiments in their parents' garages); and those who credit 'a good teacher'. I fall into the latter camp - I took no interest in science until I was about 14, when I finally had science teachers who made me see the joy and wonder in the subject.
With my book Mr Shaha's Recipes for Wonder, I wanted to do more than provide the kind of step-by-step instructions you can find in countless other books: I wanted to equip parents with the skills they need to help their children engage more deeply with scientific ways of thinking.
I appreciate that some people are turned off science by their experiences at school, while others may be put off by its apparent complexity or lack of relevance to their daily lives. With Mr Shaha's Recipes for Wonder, I'm hopeful that I can help such people to re-engage with science so they can help their own children get the most out of what the subject has to offer. I firmly believe that science can enrich our lives as much as literature, art, or music can, when we approach it in a way that is appropriate to our own needs and wants."
Mr Shaha's Recipes for Wonder Synopsis
Help your child to think and work like a scientist with Mr Shaha's Recipes for Wonder. Learn about sound by making wine glasses sing, investigate chemical reactions with vitamin-powered rockets, and explore Newton's Third Law by making balloon driven cars.
There are experiments galore to do at home: from making a balloon-powered car, to dissecting a daffodil and all with beautiful and detailed illustrations by Emily Robertson.
Mr Shaha's Recipes for Wonder Press Reviews
'Full of wonder and delight - this is the perfect recipe for families looking for fun ways to find out more about the universe. Bound to inspire any budding young scientists.'
Christopher Edge, author of The Many Worlds of Albie Bright
'I love this book. The experiments are fantastic (and so are the pictures), but they'll also make you think. You'll want to ask questions, and to try to find out the answers. Which is pretty much all that real scientists do too.' Philip Ball, former editor of Nature
'Alom Shaha is gentle and persuasive, the type of teacher you would have loved to have had educate you.' The Guardian
`Some of us were lucky enough to have that one great teacher who opened their eyes to the fun and beauty of science (thank you, Mr Moss!). But Alom Shaha, and this book, can play that role even for the children who don't have that stroke of good fortune. It's fun, clear, and colourful. When my own brats are old enough, I look forward to making a crisp-tin catapult with them.' Gaia Vince, author of Adventures in the Anthropocene
'Shaha's book provides a wide range of easy but intriguing science experiments and demonstrations to entertain and engage any child, rendered in charming images and using items found in any typical home. Plus it also provides a valid excuse to buy Pringles. What's not to like?' Dean Burnett, dad of two and author of The Idiot Brain
'A charming, accessible way to introduce children to the wonders of scientific research. Every experiment is simple, yet there's no skimming over the hard facts. I wish I'd had a book like this when I was growing up. I'll certainly be working my way through it with my son.' Angela Saini, mother and author of Inferior: How Science Got Women Wrong
If you loved this, you might like these...