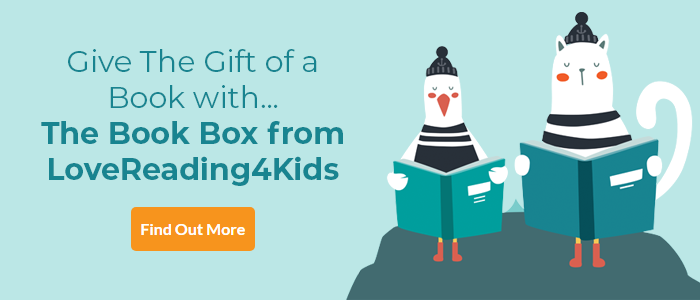 Tales from the Inner City Review
Short dreamy tales teamed with extraordinary illustrations full of wit - there is nothing else like this around!
Winner of the CILIP Kate Greenaway Medal 2020
In this mind-blowingly beautiful book comprising twenty-five tales, visionary artist and writer Shaun Tan turns his attention to the relationship between humans and animals in varied urban contexts. A rhino on a motorway. An owl at the side of a hospital patient. An eagle spied at multiple international airports. Giant snails declared "indecent" by the public.
Dreamlike, mysterious and poignant, this is a book to pore over. Both words and illustrations lend themselves to multiple readings, each experience unearthing alternate interpretations, new discoveries, fresh ways of seeing the world. What a sublimely strange feat this is.
Other Info
On his Kate Greenaway Medal win Shaun Tan said; "I am surprised, delighted and then deeply honoured – what a wonderful thing to be! I am especially thrilled to receive the Kate Greenaway Medal in the fine company of so many brilliant artists and authors, many of whom inspired my own love of illustrated stories as a young West Australian scribbler."
"Tales from the Inner City is a strange book for strange times, suggesting that human frailty might well find expression in dreams of tigers, bears, frogs and lungfish reclaiming our cities. To know that I am not alone in enjoying such speculation – maybe even a bit too much – is no small thing. It is profoundly consoling, to feel part of a larger conversation about our relationship to this planet, particularly with younger readers, in whose imagination the future is already taking shape."
With relatable stories that show children a range of perspectives and lived experiences, the 2020 Medal winners reflect the Awards' mission 'to celebrate and represent a diverse range of experiences'.
Tales from the Inner City Synopsis
Where can we live if not in each other's shadow? World-renowned artist Shaun Tan applies his extraordinary talent to a reflection on the nature of humans and animals, and our urban co-existence. From crocodile to frog; tiger to bee, this is a dark and surreal exploration of the perennial love and destruction we feel and inflict - of how animals can save us, and how we are entwined, for better or for worse. Tales from the Inner City is a truly masterly work, bearing all of Shaun Tan's trademark wit and poignancy in both its prose and exquisite illustrations.
If you loved this, you might like these...