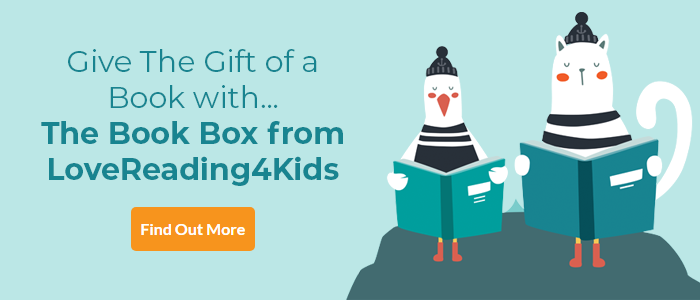 LoveReading View on A Wolf Called Wander
A Julia Eccleshare Pick of the Month May 2019
The world of wolves is brought vividly to life in this brilliant story which takes the reader right into the mind of a young wolf cub who has to make a brave decision to leave his home and head out into the wide, wide world. Swift is one of a litter of cubs who grow up under the careful protection of their mother and father. From them they learn how to smell and see food and danger and how to stay safe in all circumstances. But, when a rival wolf pack invades their territory, Swift has to move on. Alone, he has to travel on a journey risking everything. Rosanne Parry captures the awesomeness of the vast open spaces through which Swift travels making them come alive. The effect is to leave readers with the greatest respect for the wild and the animals that live in it.
A Wolf Called Wander Synopsis
The wolf star, brightest of all in the summer sky, shines over my home ground. I know every hidden lake and rocky ridge, but if my pack is not in the mountains, then it is no home to me. I feel a howl deep inside, but dare not let it out. Swift lives with his pack in the mountains, until one day his home and family are lost. Alone and starving, Swift must make a choice: stay and try to eke out a desperate life on the borders of his old hunting grounds, or strike out and find a new place to call home. The journey Swift must go on is long and full of peril for a lone wolf, and he'll need to take every chance he can. Will he find the courage to survive all by himself?
Inspired by a true story, A Wolf Called Wander is about family, courage and survival. With beautiful illustrations from artist Monica Armino and an extra factual section about wolves and their environment, this book is perfect for animal lovers.
A Wolf Called Wander Press Reviews
Storytelling at its best. Captures all the magic and wonder of the wild -- Abi Elphinstone
Steeped in wildness and wonder -- Sarah Lean
Rife with details of the myriad scents, sounds, tastes, touches, and sights in Swift's primal existence, the immediacy of his intimate, first-person, present-tense narration proves deeply moving. A sympathetic, compelling introduction to wolves from the perspective of one wolf and his memorable journey - Kirkus
Riveting and lyrical, A Wolf Called Wander is a vibrantly imagined celebration of the natural world. Don't miss this dazzling tour de force -- Katherine Applegate
A lyrical, compelling adventure celebrating the raw beauty of nature. -- Fiona Noble - The Bookseller
Parry's powerful prose and Armino's hauntingly beautiful illustrations take you across vast landscapes following the swift feet of a wolf. It is a rare gem, a book celebrating the rawness and beauty of nature. A spell-binding story that beats with the heart of a wolf. - Gill Lewis
The factual elements have been well-researched and Rosanne has managed to put herself into the mind and life of the wolf. It is a brilliantly written story. I found myself `being' the wolf and experiencing his emotions and I didn't want to put the book down. The illustrations are superb and fit well into the story. Rosanne Parry has a bestseller here. -- Tsa Palmer, Director, UK Wolf Conservation Trust -
If you loved this, you might like these...