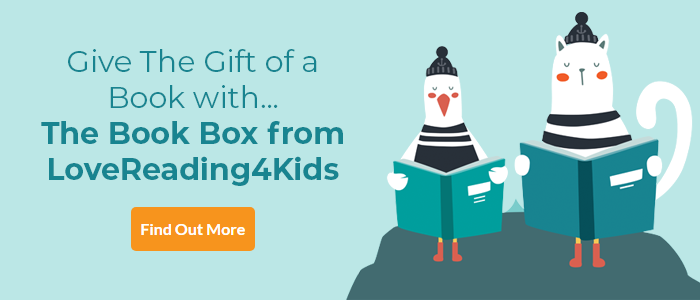 The Race to Hornswaggle Rock Review
Cheeky junior adventure to shiver the timbers!
Following their adventures in The Battle of the Blighty Bling, the McScurvy children are back where they belong on their pirate ship Sixpoint Sally. But not for long: as they prepare to enter the famous Hornswaggle Boat Race their nemesis, Captain Guillemot, aka the vainest pirate on the south coast, steals their ship from right under their noses, and with their parents on board to boot. They can't let him get away with that, and with the help of their friends Arabella and George, go all out to get the boat and their parents back – and win the race in the process. It's another fast-paced comic adventure and any right-minded child will love the McScurvy's can-do attitude, not to mention their wilful disregard of rules and good behaviour.
The Race to Hornswaggle Rock Synopsis
Vic is from a family of pirates, and they are preparing to enter the Race to Hornswaggle Rock, the hardest, most dangerous pirate contest in the country. But the dastardly Captain Guillemot has stolen their ship and thrown their parents overboard. Together with siblings Bert and Maud, and annoyingly resourceful friends Arabella and George, Vic must come up with a plan to steal the ship back from their arch-enemy, join the race and win victory. But there are fearsome pirate crews, hungry sharks and some lovesick parrots in the way - will they be the rulers of the seven seas or the scurviest losers to ever walk the plank?
The Race to Hornswaggle Rock Press Reviews
Praise for The Battle of the Blighty Bling:
'Perfect for seven- to nine-year-olds, this is a brilliant, fast-paced adventure for those of us who love mischief' - Evening Standard
'Quayle turns the pirates' most terrifying habits into comedy. The McScurvys gleefully litter and offend: they are pirates after all' - Irish Times


If you loved this, you might like these...