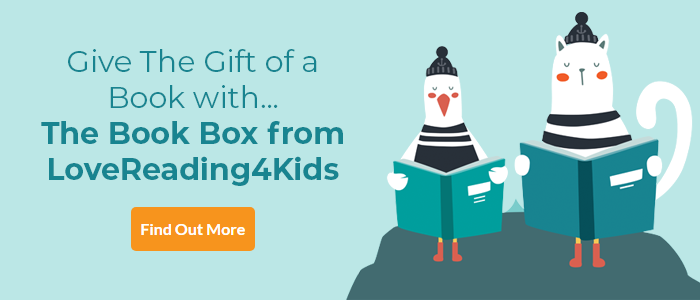 Guardians of Magic Review
A soaring tale of enchantment and adventure with truly magical illustrations
October 2019 Book of the Month
A new book by Chris Riddell is something to celebrate, especially one that gives his unique imagination free rein, as this does. There's all sorts of trouble in the Kingdom of Thrynne: in the town of Troutwine, King Rat and his followers use threats of violence to extort money from its citizens; in the city of Nightingale, the Clockmaker's sinister army of tin men enforces his tyrannical rule; and even in the village of Bream, deep in the Great Wood, the magical trees and the giants they shelter are in danger. In the very best tradition of fantasy adventures, three children and three bespoke enchanted objects are all that stand between magic and its destruction. The story positively crackles with invention and each chapter seems to introduce a wonderful new character before the storylines converge for a thrilling climax (fortunately one that leaves the door open for sequels). Fairytale adventure has never seemed so polished or ingenious.
Young readers are spoiled for choice now when it comes to magical adventure, and readers of Guardians of Magic must also look out for Cressida Cowell's Wizards of Once series.

We've got some great stuff related to this book in our KidsZone.
Head over there and check it out now.
Guardians of Magic Synopsis
In Guardians of Magic the award-winning, 2015-2017 UK Children's Laureate Chris Riddell weaves together a stunningly illustrated magical quest in which three ordinary children, with extraordinary gifts, come together to defeat the enemies who threaten the mysterious cloud horses. This is the first title in The Cloud Horse Chronicles series.
The Kingdom of Thrynne is a place where fairy tales don't behave, and magic can be found in unexpected places. But magic brings danger to Zam, Phoebe and Bathsheba, because it is forbidden. Now, the future of magic itself is under threat from powerful enemies: those who fear it and, worse, those who want to use it for their own ends. What can three ordinary children do to protect it?
Guardians of Magic Press Reviews
Praise for the Goth Girl series:
"Pun-lovers will relish Chris Riddell's beautifully drawn spoof of classic novels" Sunday Times
"Riddell packs so much into these stunningly illustrated books that they can be read time and again" Daily Mail
'Quirky, clever and (as ever) marvellously detailed to the eye, Goth Girl is a beautiful object, and full of good jokes – a combination that's hard to beat' Independent on Sunday
'A rollicking read and beautifully illustrated' Evening Standard
Praise for the Ottoline series;
"Delightfully elegant, packed with quirky detail, clever pictorial surprises and visual jokes" Daily Mail
"Possibly the most instantly covetable book ever published!"
Sunday Telegraph
Praise for Once Upon A Wild Wood;
"Riddell's drawings lend old-fashioned enchantment to this thoroughly modern tale." Telegraph
"Chris Riddell's Once Upon a Wild Wood is an elegant subversion of the fairytale canon. Riddell's layered landscapes, full of sly detail, invite exploration." Guardian
If you loved this, you might like these...