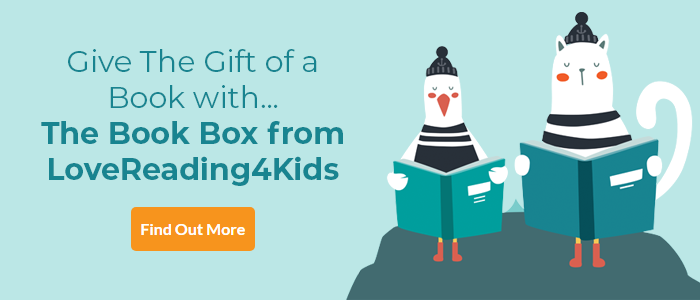 A Pocketful of Stars Review
Moving and magical debut weaves an intergenerational tale about girls and their mothers with gaming, guilt, growing up and grief
Longlisted for the UKLA Book Awards 2021 | Shortlisted for the Children's Book Award 2020 | Shortlisted for the Branford Boase Award 2020
This assured and beautifully written debut perfectly captures that awkward phase of growing up when you feel left behind and uncertain who you are. Safiya is obsessed with gaming and Studio Ghibli, feels guilty for choosing to live with her father after her parent's amicable divorce and feels her ambitious high achieving mother would prefer the more sophisticated and worldly girls at her school. Their relationship is very strained, both are such strong and complex characters, and a particularly bad argument sadly precedes her mother's hospitalisation. Understandably guilt and anxiety fill her waking moments, and, in her dreams, she finds herself witnessing the turbulent relationship between her mother and grandmother in Kuwait and begins to understand the influences on her mother's character. The line between these game-like dreams, that are so well evoked, and her daily reality is skilfully blended as Safiya tries to find out more and believes she can find the key to saving her mother. As their back story is gradually revealed, Safiya comes to terms with who she is and can finally understand and accept the truth of her mother's love. A deeply moving and satisfying coming of age novel that is highly recommended.
The Branford Boase judges said : 'I love the voice, and the story brought me to tears'; 'Safiya is a very well rounded, developed character'; 'a really clever idea, and the story is so well told'; 'she makes the magic credible'; 'I was so impressed by the way the friendships developed'.
Other Info
Aisha Bushby was selected as one of only four previously unpublished authors in the Stripes anthology for BAME writers, A Change is Gonna Come, alongside writers such as Patrice Lawrence, Tanya Byrne and Nikesh Shukla. The anthology was awarded a YA Book Prize Special Achievement Award. A Pocketful of Stars is her debut novel.
A Pocketful of Stars Synopsis
This place is magic . . . but it's not the sort of magic that comes from wands and spells . . .
Can piecing together the past help you change the present?
Safiya and her mum have never seen eye to eye. Her mum doesn't understand Safiya's love of gaming and Safiya doesn't think they have anything in common. As Safiya struggles to fit in at school she wonders if her mum wishes she was more like her confident best friend Elle. But then her mum falls into a coma and, when Safiya waits by her bedside, she finds herself in a strange and magical world that looks a bit like one of her games. And there's a rebellious teenage girl, with a secret, who looks suspiciously familiar . . .
A Pocketful of Stars is a story about family, friendship and finding out who you are . . . with a sprinkling of magic.
Perfect for fans of Jacqueline Wilson, Ross Welford and Kiran Millwood-Hargrave.
A Pocketful of Stars Press Reviews
'A gorgeous story of friendship and growing up' Cathy Cassidy
'Moving and heartfelt', Anna James, author of Pages and Co
If you loved this, you might like these...