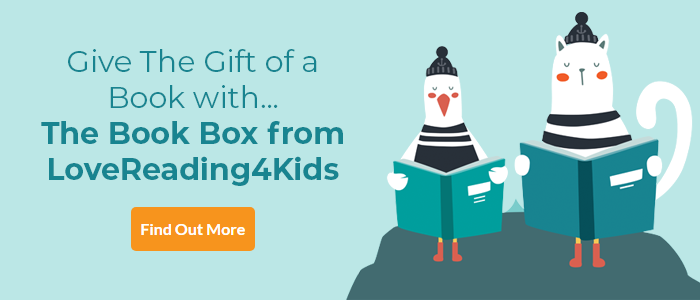 The Girl Who Speaks Bear Review
A captivating fairy story, beautifully told and perfect for today's readers
Shortlisted for CILIP Carnegie Medal 2021 | Longlisted for the UKLA Book Awards 2021
Yanka is that much-loved staple of the fairy tale: an orphan. She's grown up with her foster-mother Mamochka who found her in the wild as a baby, and mostly feels at home and happy in their village, though she's conscious that she's much bigger and stronger than the other children. All that changes after an accident when Yanka wakes up to find she has the legs of a bear. She also has, less alarmingly, the ability to understand animals, including her pet weasel the charismatic Mousetrap. Remembering a story about a family turned into bears, she sets off with Mousetrap to find out who she really is. Yanka's adventures are full of danger, enchantment and stories within stories. Perhaps best of all is her meeting with the extraordinary House with Chicken Legs, which becomes a friend and helps in her quest. Like the best fairy stories, her tale takes readers into a fantastical world while at the same time telling them truths about the characters and themselves, in this case the importance of love, loyalty and learning to accept who you are. It's beautifully told, feels both original and traditional, and sparkles with its magic.
One to recommend to fans of Catherine Doyle's equally magical and captivating Storm Keeper books.
The Girl Who Speaks Bear Synopsis
They call me Yanka the Bear. Not because of where I was found - only a few people know about that. They call me Yanka the Bear because I am so big and strong. Found abandoned in a bear cave as a baby, Yanka has always wondered about where she is from. She tries to ignore the strange whispers and looks from the villagers, wishing she was as strong on the inside as she is on the outside. But, when she has to flee her house, looking for answers about who she really is, a journey far beyond one that she ever imagined begins: from icy rivers to smouldering mountains meeting an ever-growing herd of extraordinary friends along the way. Interwoven with traditional stories of bears, princesses and dragons, Yanka's journey is a gorgeously lyrical adventure from the best-selling author of The House With Chicken Legs.
The Girl Who Speaks Bear Press Reviews
"I loved this book! Sublime storytelling, the perfect landscape
and Mousetrap (a character to rival Reepicheep)." Hilary McKay, author of The Skylarks' War
"Grounded in ancient fairytales that feel special and true, and glistening with the very real magic of love and belonging, this is a gem of a story. Beautiful from start to finish." Catherine Doyle, author of The Storm Keeper's Island
"A gorgeous retelling of many folkloric tales, carefully woven
together by the silvery thread of Yanka's own journey. It sparkles
with forest magic and the power of fairytales, but has its heart
very much in the real world." Cerrie Burnell, author of The Girl with the Shark's Teeth
"The Girl Who Speaks Bear feels timeless and urgent, full of
tenderly dispensed lessons about belonging, home and wildness.
A wondrous tale that will win readers for generations to come."
Kiran Millwood Hargrave
"An epic fantasy adventure of princesses, dragons and even a house with chicken legs." Fiona Noble, The Bookseller
If you loved this, you might like these...