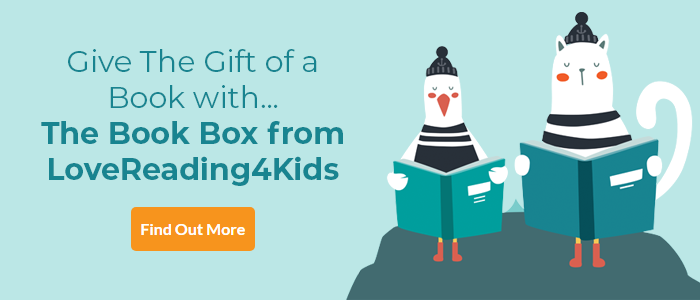 Invisible in a Bright Light Review
This wildly imaginative theatre-set tale crackles with cryptic wit, otherworldly invention and storytelling excellence
Longlisted for the UKLA Book Awards 2021
What a majestic conjuration of Middle Grade magic this is – think Alice in Wonderland in a dazzling theatrical setting. The year is 1870 and Celeste is a lowly orphan who runs errands in a Royal Opera House. She wakes one day haunted by a dream in which an enigmatic emerald suited-man spoke ominously of her involvement in a game called the Reckoning. Celeste recalls a shipwreck from the dream too and then, back in what appears to be real life, the opera house's huge galleon-shaped crystal chandelier splinters into a thousand pieces and everyone thinks Celeste is someone else. The opening in which she cascades into the story world is as exhilaratingly bewildering as Alice's entry to Wonderland: "Down she falls. Oh, how the world has tumbled." Why does everyone think she's a gifted dancer called Maria? Why can't everyone see her? And so an intricate, suspenseful tale of identity plays out as Celeste struggles to untangle the truth, with dreadfully high stakes.
Gardner's cast of larger-than-life characters is vibrantly drawn, and special mention must be made of vindictive diva Madame Sabina and her awful daughter, and Celeste's ally Viggo. But the true star of this production is - of course – Celeste, whose resolve is adeptly expressed through the thoughts of the mysterious man in the emerald suit: "Seldom has he met a child with strength enough to move on to the final part of the game." This is a dream of a book for confident readers who relish fiction that ignites their imaginations and delight in flexing their cerebral muscles.
Other Info
The story behind the novel:
As a young costume designer working at the Royal Opera House in Copenhagen, Sally glimpsed a chandelier which hung majestically from the dome of the opera house into the auditorium. One wintry day, she visited the dome that looked out across the rooftops of Copenhagen and found an old lady living there, whose job it was to polish the chandelier until it gleamed.
Sally felt as if she had stepped into a fairy tale and the experience left an indelible mark on her imagination. Inspired by this and by her love of ghost ships, theatre and fairy tale, Invisible in a Bright Light is a story she has been waiting to write for a long time. It reunites Sally with her favourite middle grade audience and recreates the splendour and dark magic of her award-winning debut novel I, Coriander.
Invisible in a Bright Light Synopsis
From I, Coriander to Invisible in a Bright Light, Sally Gardner's first middle grade novel in 14 years soars with the imagination of a master story-teller.
A pitch-perfect story about a crystal chandelier that splinters into a thousand pieces, a girl abandoned as a baby on the steps of an opera house and a dangerous game called the Reckoning. It is 1870: opening night at the Royal Opera House in a freezing city by the sea, where a huge, crystal chandelier in the shape of a galleon sparkles magically with the light of 750 candles. Celeste, a theatre rat, wakes up in a costume basket from what she hopes is a bad dream, to find that everyone at the theatre where she works thinks she is someone else. When the chandelier falls, she is haunted by a strange girl who claims to know Celeste's past and why she must risk playing a game called the Reckoning to try to save the people she loves.
Invisible in a Bright Light Press Reviews
'Rich and haunting historical fiction with a charismatic female lead' The Bookseller
'Intriguing, haunting and filled with suspense, this story will transport readers right to the gutter of time and back again and is one to recommend to those who love an other-worldly read or who are looking for something a little bit different to get stuck into' Books for Topics
'Gardner's first Middle Grade novel since the award-wining I, Coriander is sumptuous historical fiction; an elegant, complex novel that keeps readers guessing until the end' Editor's Choice review, The Bookseller
'A powerful, haunting and satisfying story about power and powerlessness, lies and truth, love and selfishness.' Amanda Craig
'An idiosyncratic genius' The Times
If you loved this, you might like these...