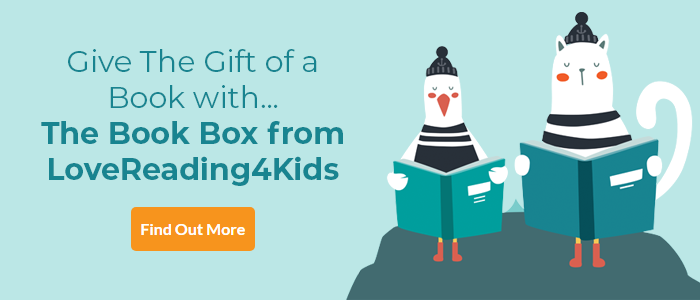 Rise Up Review
Ordinary Kids with Extraordinary Stories
Longlisted for the UKLA Book Awards 2021 | Winner of the Blue Peter Book Awards 2020, Best Book with Facts
Young people looking for inspiration will find it in the true stories told in this book. In punchy, direct text and eye-catching illustrations it introduces 29 young people who have each done something extraordinary and overcome the challenges facing them. Some of them are famous already, their names known across the world: Malala Yousafzai, Greta Thunberg. Other names are less well known but their stories are just as inspirational: Ayesha Farooq, Pakistan's first female fighter pilot; young Malawian inventor William Kamkwamba. Alongside their stories are tips for readers on how to get your voice heard or, accompanying stories of amazing physical feats, how to push yourself beyond what you think is possible. It's a book to show just how much can be achieved with courage and determination.
Other Info
On winning the Blue Peter Book Awards, Best Book with Facts the author and illustrator team said;
Author Amanda Li: "It's the most incredible honour to receive this award, particularly as Rise Up has been chosen by Blue Peter viewers from schools around the UK. To know that children have loved reading a book that I've written, is a fantastic feeling and makes me feel so lucky to be an author. Blue Peter has been a part of my life since I was a kid, so I am thrilled to be recognised by this iconic TV programme. I will wear my Blue Peter badge with immense pride. Rise Up is all about ordinary kids who've done something extraordinary in their lives. If someone ordinary like me can win this amazing award, it just goes to show that anyone can!"
Illustrator Amy Blackwell: "It's so exciting knowing that these incredible stories get to be seen by and shared with so many young readers. If I'd had this book when I was younger, reading their stories of courage, compassion, ingenuity and their ability to become such forces of nature would have been such an inspiration. They really show that anything is possible and that's such an important message for a growing mind. I'm thrilled that I got to be a part of bringing this book to life!"
Rise Up Synopsis
This book tells the stories of girls and boys from around the world and the challenges they have faced and overcome. It features over 29 tales of amazing young girls and boys who have achieved the unimaginable - from surviving a plane crash in the jungle to striking against climate change. There are tales of triumphing over illness and injury, and of overcoming bullying. Entries include Greta Thunberg, Boyan Slat and Phiona Mutesi, to name a few. Each incredible story is narrated in an exciting and engaging style, and is combined with visually stunning illustrations by Amy Blackwell. Children can lose themselves in the remarkable true-life tales of ingenuity, courage and commitment.
Practical tips and skills accompany every entry, from how to deal with altitude sickness to how to be more green. They provide children with an exciting springboard and the confidence to apply the knowledge to their own life situations - now and in the future. A perfect gift for every fearless child you know, these empowering stories show that no matter who you are, how old you are, and what you do, you can rise to the challenge.
Rise Up Press Reviews
'An inspirational book telling the tales of 29 amazing children. Children who have triumphed, overcome and persevered. Children who would put most grown ups to shame!' - Konnie Huq
'This is the perfect gift for every child you know... these empowering stories show that no matter who you are, you can make a difference' - Children's Book Club
'A wonderful book!' - Sheku Kanneh-Mason, Cellist and 2016 BBC Young Musician of the Year
'This is the type of book I'd love to have with me if I was still in the classroom, a story each morning would be the perfect way to start the school day and inspire a new generation of extraordinary kids' - Stephanie Burgess, Book Blogger
If you loved this, you might like these...