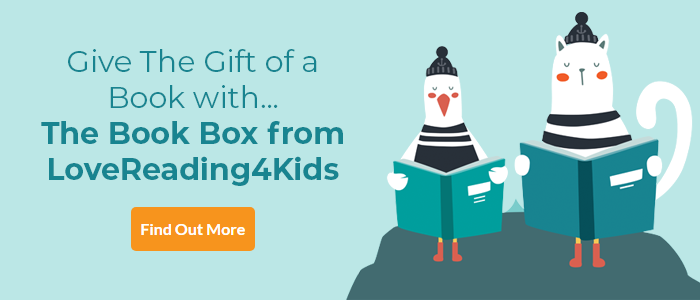 LoveReading View on With the Fire on High
This heartfelt YA feast sees an aspiring teenage chef strive to cook-up a sweeter-tasting future for her and her Babygirl.
From the one-of-a-kind author of The Poet X comes a one-of-a-kind novel suffused in YA's finest features - friendship, shifting family relationships, fighting to find your voice, romantic passion – and more besides, thanks to the exuberant drive of its teen mom protagonist.
Emoni has an extraordinary gift for creative cooking and a complicated home life. Her mom, whose family is "straight-from-the-Carolinas Black" died in childbirth, which caused her grief-stricken Puerto Rican dad to head home to his island. As a result Emoni was raised by his mother, the fabulous 'Buela. Emoni is used to hearing other people's problems with her dual heritage ("it's like I'm some long-division problem folks keep wanting to parcel into pieces, and they don't hear me when I say: I don't reduce, homies. The whole of me is Black. The whole of me is whole"), but since falling pregnant in her freshman year she has a new set of struggles to contend with.
It's not easy being a teenage mom while also studying, working and dealing with Babygirl's judgmental paternal grandmother, but somehow Emoni keeps it all going, finding soulful solace in the kitchen: "I'm happier in the kitchen than anywhere else in the world…my food doesn't just taste good, it is good – straight up bottled goodness that warms you and makes you feel better about your life".
Enrolling on a culinary arts class makes Emoni even more determined to accomplish her gastronomic career goals, and also brings her heatedly close to new boy Malachi. But with multiple obstacles at every turn, when life reaches boiling point her best friend and family step-up as supporting sous chefs.
Spiced with inspirational wisdom ("Taking risks and making choices in spite of fear – it's what makes our life story compelling" says one of Emoni's teachers; "The world is a turntable that never stops spinning; as humans we merely chose the tracks we want to sit out and the ones that inspire us to dance," says Emoni), this luminous novel challenges multiple stereotypes and dances to its own love-infused, inspirational beat.
Other Info
From the New York Times bestselling author of the 2019 CILIP Carnegie Medal winner, The Poet X, comes a dazzling novel in prose about a girl with talent, pride, and a drive to feed the soul that keeps her fire burning bright.
With the Fire on High Synopsis
Ever since she got pregnant freshman year, Emoni Santiago's life has been about making the tough decisions--doing what has to be done for her daughter and her abuela. The one place she can let all that go is in the kitchen, where she adds a little something magical to everything she cooks, turning her food into straight-up goodness.
Even though she dreams of working as a chef after she graduates, Emoni knows that it's not worth her time to pursue the impossible. Yet despite the rules she thinks she has to play by, once Emoni starts cooking, her only choice is to let her talent break free.
With recipes liberally sprinkled throughout the book, this is a story that reaches for the soul and shows a glimpse of the richness of life… even for those the reader might want to initially stereotype.
With a commitment to following her dreams, a desire to break free from both wider society and her community's expectations, Emoni shares the story of her heart; of creativity and determination, of obligation and sacrifice, love and resilience.
With the Fire on High Press Reviews
"Literary soul food" – New York Times
"Acevedo's first novel, written in verse, centred on a teenage poet. Now, we have a teenage chef. A former eighth grade English teacher, Acevedo sees these young talents not as rarities. They are everywhere — and in Acevedo's hands, their stories transcend what is expected of them." – Washington Post
"With the Fire on High dares to make the assertion that it's possible to be a both a teen mother and a good mother. Emoni isn't perfect, but she bravely puts her Babygirl first and foremost while still pursuing her passions in life… It's an open and honest representation of teen motherhood that shows its hardships and its joys without judgement." - NPR
'With evocative, rhythmic prose and realistically rendered relationships and tensions, Acevedo's unvarnished depiction of young adulthood is at once universal and intensely specific' - Publishers Weekly (starred review)
'Acevedo's second serving offers a much needed nuanced exploration of teen parenting that belongs on all shelves' - School Library Journal (starred review)
'Acevedo continues to create beautifully realised characters with complex lives . . . Readers of all sorts will find something to connect with in this honest and ultimately hopeful story' - Horn Book (starred review)
'Acevedo has done it again: the multi award-winning author of The Poet X here delivers perfection... This sophomore novel is simply stunning' - Booklist (starred review)
'Emoni's story is a gift . . . With its judicious depth and brilliant blazes of writing that simmer, then nourish, With the Fire on High is literary soul food' - New York Times Book Review
If you loved this, you might like these...