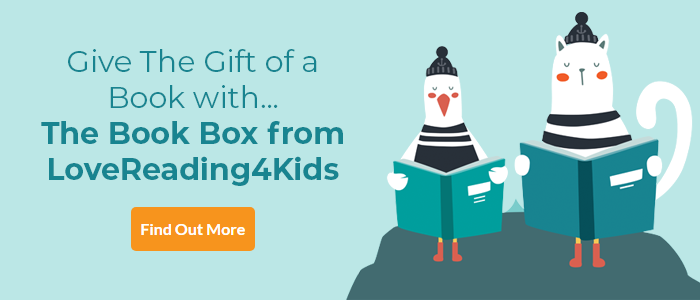 Harry Potter and the Goblet of Fire Illustrated Edition Review
J.K. Rowling has said how much she admires Jim Kay's illustrations for the Harry Potter books and no wonder: he's the perfect artist for her stories, bringing the people, creatures and natural world of her imagination to life in such a way that they seem to spill out from the pages. The Goblet of Fire is where things start to take a turn for the dark in the Harry Potter stories, and Kay is more than up to that. The book opens with a terrifying visit to the Riddle House, home to Lord Voldemort. Surrounded by brambles and thorns it's a dark, malevolent presence on pages that are heavy with menace. It's not all death and destruction of course – there are many comic images too: a wonderful representation of the heavily stamped letter Mrs Weasley sends to the Dursleys; fabulous paintings of Hogwarts witches and wizards refusing to be bound by their frames. And best of all, there are dramatic paintings of dragons, so realistic you can practically hear them snorting as you turn the pages. It's glorious – a treat for Harry Potter fans old and new, and for anyone who appreciates great illustration.
Other Info
Take a peak at Jim Kay's illustrations of Rubeus Hagrid, Hermione Granger, Draco Malfoy and Ron Weasley click here!
Jim Kay said "To be given the opportunity to design the characters, the clothing, the architecture and landscapes to possibly the most expansive fantasy world in children's literature, well let's just say I'm extremely excited about it. The story is everything, and so I want to bring what I can to really show the depth of Rowling's stories, to their best."
A world of magical adventure awaits! Visit Bloomsbury's Harry Potter website for magical downloads, games, videos, and more Harry Potter fun!

We've got some great stuff related to this book in our KidsZone.
Head over there and check it out now.
Harry Potter and the Goblet of Fire Illustrated Edition Synopsis
With paint, pencil and pixels, Kay conjures the wizarding world as we have never seen it before. Fizzing with magic and brimming with humour, this full-colour edition will captivate fans and new readers alike as Harry, now in his fourth year at Hogwarts School of Witchcraft and Wizardry, finds himself competing in the legendary Triwizard Tournament and facing death-defying tasks, dragons and Dark wizards ...
Also available in hardback editions, illustrated by Jim Kay;

Harry Potter and the Philosopher's Stone
Harry Potter and the Goblet of Fire Illustrated Edition Press Reviews
Seeing Jim Kay's illustrations moved me profoundly. I love his interpretation of Harry Potter's world, and I feel honoured and grateful that he has lent his talent to it - J.K. Rowling
Praise for Harry Potter and the Philosopher's Stone Illustrated Edition:
Kay's illustrated edition of Harry Potter and the Philosopher's Stone is a triumph - a book so alive it seems to jump, explode and slither out of your hands as you read - Telegraph
It is stunning ... with full-colour illustrations throughout from Greenaway Medal winner Kay, who breathes incredible life into these much-loved characters and locations, staying faithful to Rowling's vision but revitalising the story for a new generation - Bookseller
One of the greatest literary adventures of modern times - Sunday Telegraph
If you loved this, you might like these...