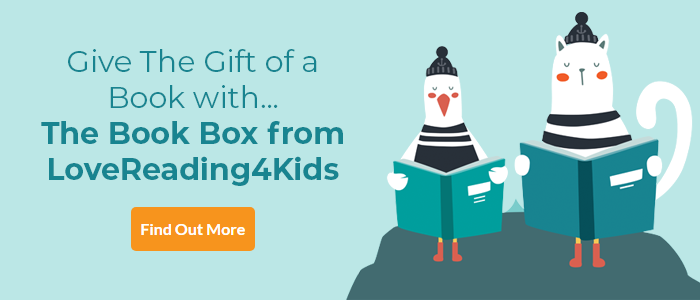 A Bite in the Night Review
A welcome fourth adventure for one of the best and most entertaining double acts in children's books.
Longlisted for the UKLA Book Awards 2021
Rabbit and Bear: Book 4 Rabbit is worried: trees in their forest are disappearing and, worse still, the stream has moved – even unflappable Bear declares herself 'close to being slightly worried' at that. The cause is the arrival of Castor Canadensis, a beaver, who is delighted with engineering as a means of building 'New, Bigger and Better things' in the name of 'Progress'. It suits some of the animals, but definitely not all. Fortunately, Bear finds a way to get the animals working together, so that Castor's hard work benefits them all, himself included. As ever, there's as much insight as humour, and it's a superb read aloud story. Gough and Field make creating books this good look simple, because they're both masters at what they do. Treat yourself, and buy all four books.
Other Info
A Bite in the Night Synopsis
Rabbit is surprised: some of the trees in the valley seem to be flying south for the winter. His friend Bear is sure that trees can't fly. Then there's a loud CRUNCH! from Very Near By. It sounds like the world's largest rabbit, eating the world's largest carrot.
There's a new creature in Rabbit and Bear's valley, and he's trying to Change Everything.
From novelist and playwright Julian Gough, and the winner of the Roald Dahl Funny Prize, Jim Field, this is a tale of friendship, Progess, and all kinds of getting muddy.
A Bite in the Night Reader Reviews
In addition to our Lovereading4Kids expert opinion some of our Reader Review Panel were also lucky enough to read and review this title. You can click here to read the full reviews.
A fantastic addition to The Rabbit and Bear series which will be very popular with emerging readers. Very high production values, beautiful illustrations and a sweet story about the importance of friendship. This one will fly off the library shelves. Full review
'A Bite In the Night': share this funny and quirky tale of friendship and the environment with your child. The fourth in the highly illustrated Rabbit and Bear series. Full review
Great characters and a fun, appealing layout. Full review
A Bite in the Night Press Reviews
'A perfect animal double-act.' -- The Times, Book of the Week
'Rabbit's Bad Habits is a breath of fresh air in children's fiction, a laugh-outloud story of rabbit and wolf and bear, of avalanches and snowmen. The sort of story that makes you want to send your children to bed early, so you can read it to them.' Neil Gaiman
If you loved this, you might like these...