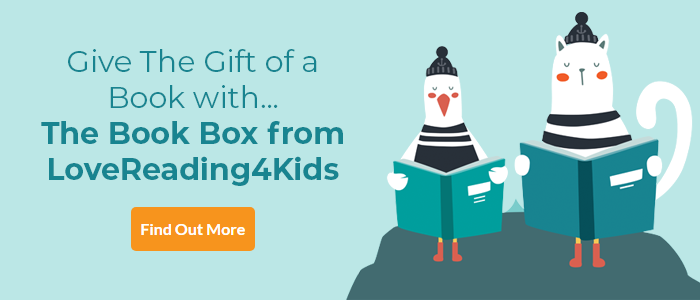 LoveReading View on Wranglestone
Part exhilarating thriller, part tender love story between two teenage boys struggling to survive in a post-apocalyptic, zombie-infested US wilderness
Shortlisted for the YA Book Prize 2021 | Shortlisted for the Costa Children's Book Award 2020 | February 2020 Debut of the Month
Set in a world that's become "a walking graveyard", this edge-of-your-seat thriller teems with cinematic chills and the tender love between two teenage boys. Indeed, author Darren Charlton has hit the nail on the head in describing his debut as The Walking Dead meets Brokeback Mountain.
"Clock it. Kill it. Rid the world of it" - this is how encounters with the zombie Restless Ones must be handled, a mantra soon-to-be-sixteen-year-old Peter struggles to follow. Too trusting, and infinitely better with a darning needle than an axe or gun, he's something of a liability to the community, especially as another winter sets in, for "winter was the one season every Lake Lander feared. Not because Montana was about to get colder than an eagle's gaze. But because the Dead could make it across the lake's frozen waters."
When the community comes under serious threat during their annual First Fall party, Peter winds up as zombie bait with his at-one-with-the-wilds boyfriend Connor responsible for wrangling the Restless Ones like a post-apocalyptic cowboy. On the mainland, the young lovers uncover an earth-shattering secret and it's not long before Connor's situation is seriously comprised, leading to Peter stepping-up and standing tall.
Gripping and graphically gory, this dynamic debut is dystopian horror with a difference, for it pulsates not only with terror and visceral violence, but also with love, affection and emotional atmosphere.
Find out more about the YA Book Prize including all the shortlisted titles.
Wranglestone Synopsis
Winter was the only season every Lake-Lander feared... In a post-apocalyptic America, a community survives in a national park, surrounded by water that keeps the Dead at bay. But when winter comes, there's nothing to stop them from crossing the ice. Then homebody Peter puts the camp in danger by naively allowing a stranger to come ashore and he's forced to leave the community of Wranglestone. Now he must help rancher Cooper, the boy he's always watched from afar, herd the Dead from their shores before the lake freezes over.
But as love blossoms, a dark discovery reveals the sanctuary's secret past. One that forces the pair to question everything they've ever known.
An action-packed and thought-provoking debut, for fans of Patrick Ness, Marcus Sedgwick, Dread Nation and The Walking Dead.
Wranglestone Press Reviews
'Darren Charlton is Annie Proulx after dark. Enveloping and sharp.' -- Rachel Delahaye, author
'A brilliant new take on zombies with a chilling setting and a truth long buried, Wranglestone had me gripped from the very first page and swept me up in its romance-filled snowstorm of zombies and secrets. I'd highly recommend this to zombie lovers and non-zombie lovers alike!' -- Jamie-Lee Turner, Foyles
Chilling, atmospheric, and beautifully written, Wranglestone is a thrilling apocalyptic tale with a tender love story at its heart.' -- Gabriel Dylan, author of Whiteout
'A bucolic, intimate twist on the zombie/post-apocalyptic story... It's impressive how Darren has combined the pace, thrills, and gore you expect from zombie fiction with a genuinely tender romance.' -- David Owen, author of Grief Angels
'Thrilling zombie epic meets gorgeous gay love story. The world-building is deft, the writing poetic ... this is very special! Properly scary and properly heart-warming.' -- William Hussey, author of Hideous Beauty
If you loved this, you might like these...