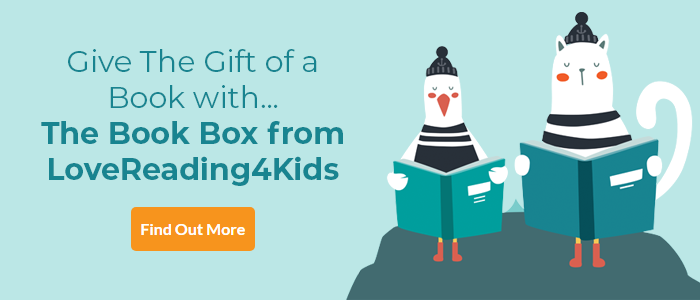 LoveReading View on Mic Drop
Whodunit high jinks erupt when an up-and-coming musician dies on her old estate and it falls to Britain's first young Black detective duo to solve the case (again)
Detective siblings Nik and Norva are back with a blast in this second novel set around The Tri high-rise block. If the highly-acclaimed High-Rise Mystery was a devastatingly good debut (it was), this is a full-on firecracker of a follow-up.
A classic kids detective series slickly rebooted for the twentieth-first-century – think Harriet the Spy with a smartphone and added spark.
Rising global music star Trojkat is back in her old 'hood to make a music video when she dies in The Tri while shooting a scene. Most people – including the police - assume Trojkat's death is a tragic accident, but sleuth-minded Nik and Norva suspect otherwise. With the help of their mate George, the determined duo set about piecing together a hotchpotch of clues to solve a case that has personal resonance.
There are plenty of poignant moments along the way, such as when Nik expresses how it feels to lose a person you love: "It made you feel empty. Fragile. Like you could shatter into a million pieces if someone gently blew in your direction". Overall, this is a super-charged detective story that fizzes with a whole lot of quick-witted, ping-ponging exchanges between Nik and Norva, with a sensational revelatory showdown to round things off.
Other Info
Sequel to High-Rise Mystery, another whodunnit in the phenomenal mystery series by Sharna Jackson.
Mic Drop Synopsis
There's been another murder on The Tri, and the block's best detective due are on the case: Nik and Norva are back in the second instalment of Sharna Jackson's bestselling contemporary detective series for kids. It's October half term, and up-and-coming popstar TrojKat returns to The Tri, where she grew up and her parents still live, to film a music video for her next big hit.
During filming, tragedy strikes, and the police assume it was a terrible accident – but Nik and Norva know there's something suspicious going on, and are ready to find proof. Using their impressive detective skills, and with the help of their friend George, can Nik and Norva solve the case and bring the culprit to justice?
Mic Drop Press Reviews
Praise for High-Rise Mystery:
"A funny, engaging modern mystery" The Guardian
"Reads with a rare freshness and energy" The Sunday Times
"An excellent read for young crime enthusiasts" Independent.ie
"Fast-paced, funny and exciting . . . the perfect 'whodunnit'" Book Trust
"My detective duo of the year" Robin Stevens
If you loved this, you might like these...