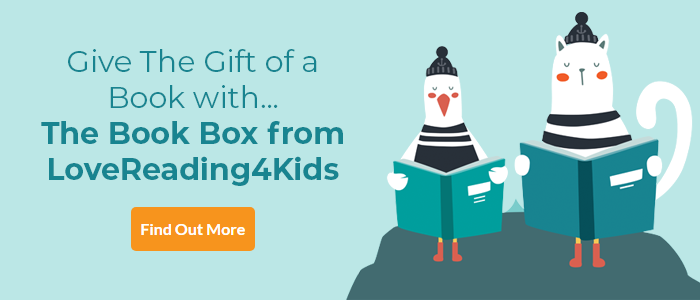 Jungledrop Review
An irresistible new adventure, full of heart
October 2020 Book of the Month
This new episode in The Unmapped Chronicles series plunges readers head-first into heart-stopping adventure deep in a rain forest closely modelled on the Amazon, but thrillingly, magically different. Twins Fox and Fibber Petty-Squabble (fabulous names are one of the hallmarks of Elphinstone's writing) find themselves in Jungledrop, one of the Unmapped Kingdoms, and in a vital race against time with the thoroughly villainous harpy Morg; for the first time in their eleven years, the two siblings will have to work together if they're going to secure the future of two worlds. This is a hugely satisfying fantasy adventure filled with everything that makes the hearts of young readers sing.
Readers who enjoy Jungledrop should look out for Jessica Townsend's Nevermoor series or Dominique Valente's sparkling Starfell books.

We've got some great stuff related to this book in our KidsZone.
Head over there and check it out now.
Jungledrop Synopsis
'Nothing, and I mean nothing, is more powerful than a child in possession of a plan.' Eleven-year-old twins, Fox and Fibber, have been rivals for as long as they can remember. Only one of them will inherit the family fortune and so a race is afoot to save the dwindling Petty-Squabble empire and win the love of their parents. But when the twins are whisked off to Jungledrop, a magical Unmapped Kingdom in charge of conjuring our world's weather, things get wildly out of hand. An evil harpy called Morg is on the loose. And if she finds the long-lost Forever Fern before the twins, both Jungledrop and our world will crumble. Suddenly, Fox and Fibber find themselves on an incredible adventure in a glow-in-the-dark rainforest full of golden panthers, gobblequick trees and enchanted temples. But, with the fate of two worlds in their hands, will the twins be able to work together for once to defeat Morg and her dark magic?
Live a life filled with adventure with Abi Elphinstone in this magical series where a whole new world is waiting to be discovered...
Jungledrop Press Reviews
Praise for Abi Elphinstone!
'Imaginative, adventurous and wonderful' Robin Stevens, author of A Murder Most Unladylike series
'The Unmapped Chronicles series is irresistible' Lauren St John, author of The White Giraffe
'Abi Elphinstone has created a complete world so believably and effortlessly, I can only marvel' Piers Torday, author of The Last Wild Trilogy
'Brimming with enchantment and adventure' Catherine Doyle, author of The Storm Keeper's Island
'Abi Elphinstone is proving to be a worthy successor to CS Lewis' The Times
If you loved this, you might like these...