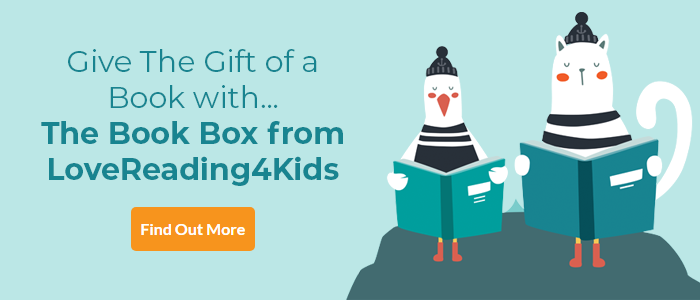 LoveReading View on Dragon Daughter
This elegant action-packed fantasy fizzes with themes of friendship, prejudice and political power play
This first book in Liz Flanagan's richly detailed Legends of the Sky series relates the compelling quest of Milla, a principled young servant girl who works for Duke Olvar. Here on the island of Arcosi dragons are depicted in paintings, eulogised in stories, and have legendary status. At a self-aggrandising ball Duke Olvar declares: "The dragons are dead, like the former people of this place, perished in mystery… We remember them. We honour them… We are now the children of the dragon." At this same gathering, an old woman denounces Olvar's desire to be known as the Dragon Duke and claims that the "dragons of Arcosi will return." And soon after, Milla takes on the enormous responsibility of looking after the last four dragon eggs.
Living a double life as a protectoress amidst a political tinderbox comes at great risk. Milla must keep the dragons secret, but faces huge conflict when she wonders whether they hold the key to uniting her violently divided island. The writing sparkles as Milla bravely battles to keep the dragons from harm, with vital themes of tolerance, migration and compassion nimbly woven into her quest, a journey that's as driven by ethical political considerations as it is by personal discovery. Highly recommended for fans of Christopher Paolini's Inheritance series, Dragon Daughter might also make an excellent first foray into fantasy for readers who are usually drawn to contemporary fiction – the novel is brilliant at blending a fantastical context with real-world issues.
Other Info
Liz Flanagan has been fascinated by dragons since childhood. Liz comments, 'With their capacity for flight, dragons also symbolise freedom. If we can't have wings of our own, maybe through reading, we can experience the next best thing: to be invited onto a dragon's back to soar beyond the clouds and experience the exhilaration of flying. I loved writing the scenes – both in Dragon Daughter and Rise of the Shadow Dragons – where my protagonists finally get to ride their dragons. It's a coming of age moment for each, coming into independence, freedom and possibility.'
Dragon Daughter Synopsis
On the island of Arcosi, dragons and their riders used to rule the skies. But now they are only legends, found in bedtime stories, on beautiful murals and ancient jewellery. Then servant girl Milla witnesses a murder and finds herself caring for the last four dragon eggs. Forced to keep them secret amidst the growing tensions in the city, she begins to fear that the island's ruler, Duke Olvar, isn't all that he seems. But how can Milla and her friends keep the eggs safe when it means endangering everything she's ever loved? Fiery friendships, forgotten family and the struggle for power collide as Milla's fight to save the dragons leads her to discover her own hidden past.
Dragon Daughter Press Reviews
'A thrilling fantasy quest . . . sure to lure fans of Christopher Paolini's Eragon and Rick Riordan' The Bookseller
'A heart-stirring adventure' Sophie Anderson, author of The House With Chicken Legs
'Vividly immersive, exciting, magical and just so much fun!' Stephanie Burgis, author of The Dragon with a Chocolate Heart
"Full of rich imagery…the dragons come alive before the reader's eyes" – BookTrust
If you loved this, you might like these...