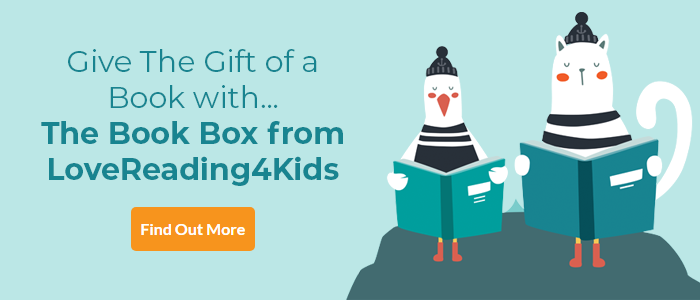 Stranger Days on Peculiar Hill Review
Stranger Days on Peculiar Hill is a new adventure that develops the brilliant ideas firmly established in Grimly Darkwood's first Vale of Strange book.
Late in the summer, following Peter and Amanda's adventures in the Vale of Strange (covered in The Shop on Peculiar Hill) it becomes clear that Peter will have to return once more with a new friend, Mala, short for Guatemala. Her father is an explorer and has gone missing. The sudden outbreak of strangeness is the first of their problems but not the last and it seems that something big is going on.
Stranger Days on Peculiar Hill follows on from the end of The Shop on Peculiar Hill. However, as the book starts it recaps the previous events and there's enough detail for it to be read as a standalone story. I haven't read the first book but I felt that everything was explained well enough for me to know what was happening. After reading, I'm sure children will be racing to enjoy the adventure in The Shop on Peculiar Hill if they haven't read it already.
I liked the interaction between Peter and Amanda, their disagreements in the library help to demonstrate their character while also explaining the world of Peculiarshire. I also liked Mala, I thought her joke was quite funny. I like that there was a contrast in the two female characters and I enjoyed watching the three of them team up towards the end of the book.
This is an exciting adventure that will certainly be a page-turner for all of those that love all things, weird and wonderful. I think that the humour throughout helps to counteract some of the scarier bits. I also found that the discussion at the end of the book about adults keeping their promises was quite poignant.
Charlotte Walker, A LoveReading Ambassador
Stranger Days on Peculiar Hill Synopsis
Later that same summer, Peter returns to the Vale of Strange with his new friend Mala, hoping to find her father, the hapless explorer Augustus Flipper, who has disappeared in a sudden outbreak of strangeness. Peter and Mala have to grapple with a number of difficult questions.
Why is the unpleasant Percival Crow building a swimming pool even though he never takes a swim?
Why have the mysterious four-foot-high bearded Australians taken against Uncle Bob?
And what has produced the lights in the sky and the multicoloured bubbles of strangeness all across Mala's lawn?
Peter suspects that something big is happening here, but the most important question is this: will the reluctant Amanda decide to help them after all?
Stranger Days on Peculiar Hill Press Reviews
"Stranger, more peculiar, and utterly delightful, Grimly Darkwood's sequel to The Shop on Peculiar Hill perfectly combines outlandish scares with adventure and wild imagination" – John Guy Collick, author of the 'Book of the Colossus' series.
"If you have read Shop on Peculiar Hill… this will be a real treat… We meet new friends, see familiar faces, and above all, dive further into this world where nothing is exactly as it appears" – Radzy, 'Radzy Writes and Reviews'
If you loved this, you might like these...