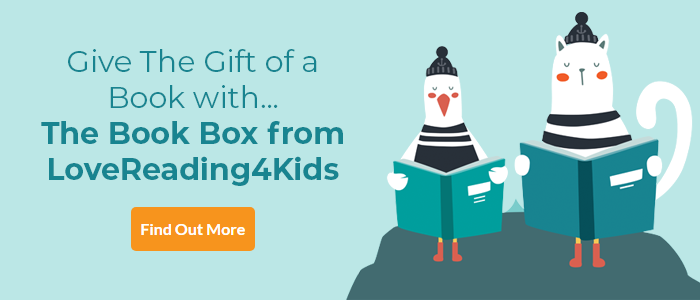 LoveReading View on Time Travel Diaries: Adventure in Athens
Gripping, fast-paced adventure set in ancient Greece
June 2020 Book of the Month
Caroline Lawrence, author of the bestselling Roman Mysteries series, combines her second-to-none knowledge of the classical world with her ability to tell a great story to create terrific new historical adventures. Alex and Dinu have already experienced time travel – they explored Roman Britain in the first in this new series – now they are being whisked back into Ancient Greece, and this time Dinu's clever little sister Crina is coming with them. Minutes after the three have arrived in the Temple of Athena in Athens, Alex and Dinu are captured by Scythian archers – the ancient Athenian equivalent of the police. The action keeps up at the same pace, short chapters and pacey dialogue keeping the pages turning! Ancient Greece has never seemed so appealing, and it's great that Lawrence makes learning about it such thrilling entertainment.
One to recommend to fans of Rick Riordan, while readers longing for more classical adventure should check out Philip Womack's new story The Arrow of Apollo too.
Other Info
Caroline says: "I want to know everything about the past, especially the exciting things. Also the sounds, smells, sights and tastes. I write historical novels because nobody has invented a Time Machine. And I write for kids because 11 is my inner age."
Time Travel Diaries: Adventure in Athens Synopsis
Alex and his friend Dinu vowed never to time-travel again . . . But now it's summer and Alex and Dinu have been offered a luxury summer holiday in Athens. After a rooftop banquet the evening they arrive, everyone gets food poisoning and is told not to eat for 48 hours. When Alex and Dinu feel better, they decide to stretch their legs. But the moment they step out of the hotel, their limo pulls up with their dangerous mentor Solomon Daisy who now has a new mission for them. He wants them to go back to the 'Golden Age of Athens' - to a time when Socrates was alive and when Athens was at peace with Sparta.
The second book in Caroline Lawrence's gripping new time-travel series.
Time Travel Diaries: Adventure in Athens Press Reviews
Praise for the series;
Caroline Lawrence's latest venture into time travel is a riotously enjoyable read that brings the sights, sounds and smells of ancient London vividly to life. The premise of Alexander Papas' time travel back to third century CE London is delightfully satisfying, quirky and - best of all - written with a real eye for historical detail, based on the finds at the London Mithraeum. - Emily Hauser (author of For The Most Beautiful)
Lawrence brings her scholarship and invention to a grisly adventure that reveals how brutal and unhealthy Roman times were, as Alex and an unwelcome companion face dangers ranging from gladiatorial contests to tempting flirtations. - Sunday Times
If you loved this, you might like these...