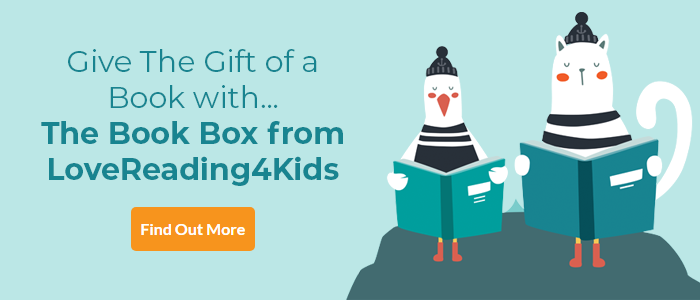 Mrs Noah's Garden Review
A wonderful picture book by two highly respected and talented picture book creators
We first met Mrs Noah in Mrs Noah's Pockets whilst the family were all on the Ark. Now the Ark has made land and whilst Noah makes the Ark into a home, Mrs Noah sets about planting a garden in the fresh new earth. Her always deep pockets furnish all the seeds needed for the job, the ark provides the trees they have nurtured along the way and she enlists the children to help her tend the new garden.
A deceptively simple story –it is in the illustrations that we see the development of the garden as the pictures move from a dark rocky palette, to a more organised series of garden terraces, with colour gradually growing in each spread as we progress through the book – until at last we have a wonderful explosion of plants and animals for all the birds, bees and humans to share.
A wonderful celebration of the joys of planting and growing, I can see it being used to seed discussions around how you might create a garden – in school or at home. Plus, as the publisher points out, it provides a positive way of encouraging discussion around migrants and refugees – as Mrs Noah and her family build a new home in a foreign land.
I can see this becoming a firm favourite in classrooms all over the country.
Mrs Noah's Garden Synopsis
The flood is over - but while Mr Noah builds a house out of the ark, Mrs Noah creates a garden. Luckily her famous pockets contain seeds and she has some help from the children - and the creatures. Midsummer morning brings some very special surprises!
This magical story from the creators of Mrs Noah's Pockets explores new beginnings, care for nature and, above all, home.
Mrs Noah's Garden Press Reviews
Oh the joy when post like this arrives! Look at those colours! -- Jo Bowers, Principle Lecturer: Primary Education, Cardiff Metropolitan University
...permeated with hope and tenderness. Perfect book for now. -- Imogen Russell Williams
An equally engaging follow up to Mrs Noah's Pockets and the perfect companion on the shelf. Jackie Morris and James Mayhew share the magical tale of how Mrs Noah creates a flourishing garden with some help from children and wildlife. A classic story which explores new beginnings, the importance of nature and ultimately being home. -- Picture Book blogger
A mesmerising story of home and new beginnings, Morris' text touches on themes of migration and refugees, while gently encouraging a love of the outdoors and creativity. Mayhew's vibrant, collage-based art conjures a lush celebration of the natural world. The Bookseller - One to Watch
If you loved this, you might like these...