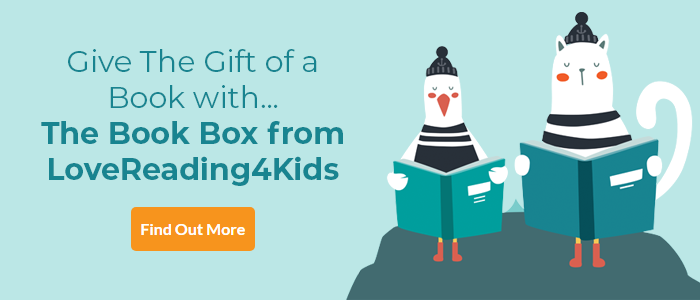 This Book Has Alpacas Review
What do we want? More books about alpacas!
June 2020 Book of the Month
Check your bookshelves, everyone. We bet they're full of books about bears, yes? Well it's time to make room for books about alpacas, starting with this one about alpaca Alfonso! Alfonso loves a good story and when he realises that all his favourite books star bears, but don't feature any alpacas at all, he sets out to change things. He persuades his friend Colin – a bear – to help, but succeeds only after energetically demonstrating just how great alpacas are. This has to be one of the liveliest picture books of the year, and Alfonso's passion, enthusiasm and determination gleam from every page. While it makes for wonderful reading, it's also saying something very important: everyone should see themselves represented in books, and all our reading experiences will be the better if they do.
We were lucky enough to ask Emma a few questions about her wonderful picture books..find out more!
Other Info
Chosen & reviewed by our Guest Editor for June 2020, Martin Brown
As someone trying to big-up some of the planet's unsung animal heroes in Lesser Spotted Animals I adored this brilliant new picture book about Alfonso the alpaca who loves reading but finds that every book he reads seems to be about bears. Emma Perry's glorious story follow's on from her earlier 2020 book, I Don't Like Books. Never. Ever. The End. And continues the celebration of the joy of reading in a knowing nod to the bear-beset world of picture books - in a picture book. If Alfonso can't find a book with alpacas in it he'll just have to write his own! Rikin Parekh's fun cartoony illustration adds to the treat. There's even an alpaca fact file at the end!
(See also Kristina Stephenson's delightful Why Are there So Many Books About Bears?)

We've got some great stuff related to this book in our KidsZone.
Head over there and check it out now.
This Book Has Alpacas Synopsis
Have you ever noticed that bears are absolutely EVERYWHERE? Alfonso the alpaca has and it really gets his GOAT! He's decided that alpacas should get the recognition (and LOVE!) that they deserve. And sometimes it only takes one voice speaking out to make a change. It's time to be proud of who you are. (Watch out, bears!)
This Book Has Alpacas Press Reviews
Praise for I Don't Like Books. Never Ever. The End;
'I love this book. For ever and ever. The end!' Michelle Robinson, author of Ten Fat Sausages
If you loved this, you might like these...