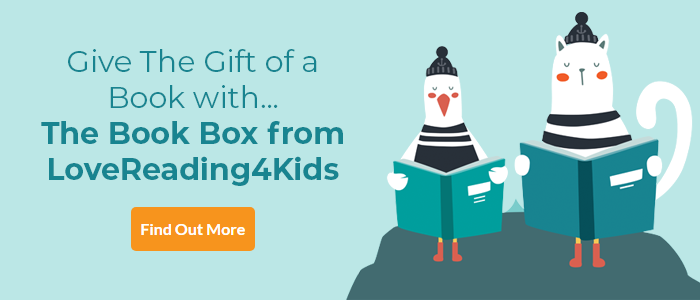 Bad Mermaids Meet the Sushi Sisters Review
More delicious, delectable undersea adventures with everyone's favourite little mermaids
June 2020 Book of the Month
Spending time with Beattie, Mimi and Zelda, aka the Bad Mermaids, is always fun, but there are extra delicious thrills in their latest adventure. Their friend, spy mermaid Meri Pebble, has been sent on a secret mission. She's working undercover checking on the Sushi Sisters, after an anonymous tip that the celebrity pranksters are planning to destroy all humans. The little mermaids (plus Steve, their talking pet seahorse) go with her disguised as the GLAM squad, in charge of the Sushi Sisters' wardrobe, hair and make up. The seabed is set for adventure, intrigue, and some very fashionable outfits! Sibéal Pounder's stories are absolutely fabulous, told with real flair and wit, and it's not hard to sea (sorry!) why they're so popular with young readers.
Bad Mermaids Meet the Sushi Sisters Synopsis
Meri Pebble, professional spy mermaid, has a new mission. She's going to be a personal assistant to the Sushi Sisters (famous for their notorious appearance on reality TV programme Catwalk Prawn, and for driving around in a submarine shaped like a giant bit of sushi). Beattie, Mimi, Zelda and Steve the talking seahorse are coming along for the ride as the least convincing glam squad ever.
Meanwhile, on land, their human friend Paris is moving from California to a castle in Scotland complete with a loch rumoured to be haunted by a mermaid. The gang soon realise there's something o-fish-ally fishy about the Sushi Sisters - but could it lead them all the way to Paris's loch? And what has the loch got to do with things like mercats and hamstars (half hamster, half starfish)?
Things are getting sea-riously weird in the fourth book in Sibeal Pounder's Bad Mermaids series!
Bad Mermaids Meet the Sushi Sisters Press Reviews
"Twenty thousand laughs under the sea. Dive into a fintastic, madcap adventure that's funnier than being tickled by a giant octopus. Bad Mermaids – swimming with snarks" Award-winning author David Solomons
"Get ready for some feisty mermaids, evil piranhas and magical mystery mayhem"- Bookseller, Fiona Noble
If you loved this, you might like these...