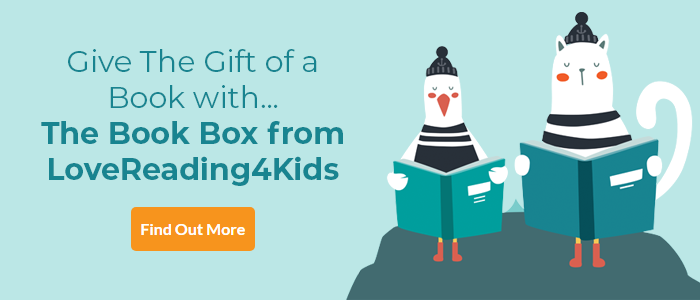 LoveReading View on My Name is River
Thrilling adventure taking readers into the heart of the Amazon
A thrilling, ecological adventure that starts in Wales but mostly takes place in the Amazon jungle, My Name is River demonstrates just how connected we all are, to each other, and our planet. Dylan is devastated when he learns the family farm that he loves so much is going to be sold. He can't imagine a life anywhere else. His only hope is to speak to the CEO of the company that's buying the land and try and stop the sale, even though that means flying to Brazil. He's helped by his friend Floyd, whose father and little brother are coincidentally also in Salvador. In the best fiction of course, coincidences are always significant, and the two boys discover some strange things going on at the company's secret jungle laboratories, and that Floyd's father is in real danger. With courage, conviction and the help of an equally brave and principled street kid, Dylan learns that you can save what matters, and that the world is both bigger and smaller than he'd realised.
A satisfying, thoroughly engaging adventure, recommended for fans of Cloudburst or The Girl Who Stole an Elephant.
You can find more books on this theme in our selection of Ecological and Environmental Fiction.
Other Info
My Name is River Synopsis
Dylan's mum thinks he's on the school Geography trip.
Dylan's teacher thinks he's at home with the flu.
In fact he's 30,000 feet up in th air on the way to Brazil.
When Dylans' farm is snatched away by a huge global company, he can't just sit back and watch. But the journey to rescue his home takes him deep into the heart of the Amazon. With Floyd, a friend he's not sure of, and Lucia, a street kid armed with a thesaurus and a Great Dane puppy, he uncovers dark and dangerous secrets which learns some surprising truths.
My Name is River Press Reviews
'Wow! What a book! … superb writing, brilliant characters, a glorious adventure and the warmest of heart. Amazing!' Malachy Doyle
'A beautifully researched adventure ... the clever plot sweeps along like a boat in a current.' Sue Wallman
'We loved this book. It created so many talking points and presented so many opportunities for further research.' 5 stars, Clare Carter, Educator, Netgalley
'This is an absorbing, thought-provoking novel and a thrilling and satisfying adventure story.' 5 Stars, Rosie Basmore, Librarian, Netgalley
If you loved this, you might like these...
All versions of this book
About Emma Rea
Emma Rea is an author, reviewer and proof reader. She is the author of MG novels Top Dog (Gomer 2014) which was shortlisted for the North Somerset Teachers' Book Award and My Name is River, publishing in June with Firefly Press. She lives in London and regularly visits mid-Wales where she used to live.
More About Emma Rea