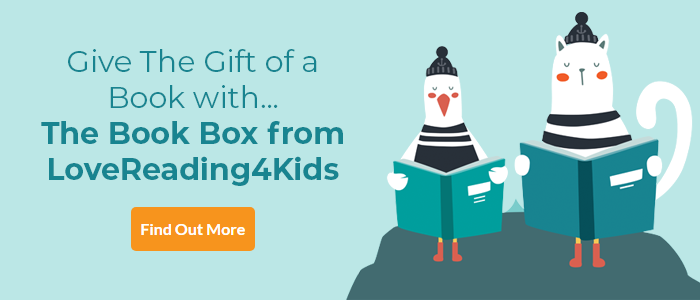 The Silver Arrow Review
An ordinary girl finds out that magic is real
September 2020 Debut of the Month
If you like books in which ordinary children suddenly have wonderful magical adventures and, in the process, realise just how much adults don't know, or choose to pretend isn't real, then you will love The Silver Arrow. Eleven-year-old Kate and her younger brother Tom are gifted an adventure by their rich and totally irresponsible Uncle Herbert. It's Kate's mum who labels him irresponsible, Kate and Tom have never even met him until he turns up on Kate's birthday with an amazing present – a steam locomotive. That night the children climb on board, staying on even as the train starts to move and Uncle Herbert advises them they really should think about jumping off – and there begins the best adventure you could ever hope to have, in which the train turns out to be able to communicate, the passengers are wild animals who climb on and off at the stops, except for a small band including a porcupine, black mamba, fishing cat and a white-bellied heron, who become the children's special friends. There's so much that Kate and Tom learn, not just about driving steam trains but about our world, its animals, and humans too. It all makes for the journey of a lifetime, and this is one train adventure-loving readers mustn't miss. There's an important environmental message for all youngsters reading the book too, and it's even better for that.
The Silver Arrow Synopsis
Kate wasn't expecting much when she wrote to her wealthy estranged uncle to ask for a birthday present. Certainly she wasn't expecting a colossal steam train called the Silver Arrow to arrive on her doorstep. Despite parental misgivings, curiosity overwhelms Kate and her brother Tom and they climb aboard, only for the train's engine to roar into life.
Soon they reach a train station where an assortment of strange and beautiful creatures are waiting with tickets in their mouths, and Kate and Tom begin to understand that their job will be to see them safely home - if they can.
Lev Grossman's first children's book is a journey you'll never forget: a rip-roaring adventure from desert plains to snow-covered mountains and everything in between. Packed with exciting creatures from the indignant porcupine to the lost polar bear and the adorable baby pangolin, The Silver Arrow is a classic story about saving our endangered animals and the places they live.
The Silver Arrow Press Reviews
Grossman's gorgeous middle-grade debut is vivid and amusing, and despite delightful shades of Dahl's whimsy and Pinkwater's wry directness, it's a world all its own. This gentle introduction to the complexities of life on this planet is a critical reminder not to despair over the enormity of human responsibility but to face it with joy and marvel at the magic that the world holds. It's a kind and clear message that all children-and their grownups-should take to heart - Booklist
Both cozy and inspiring, this eco-fable conveys both grim truths and a defiant call to action - Kirkus
If you loved this, you might like these...