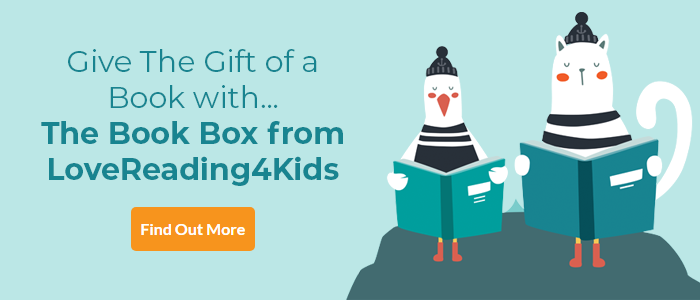 Too Much Stuff Review
A gentle, funny and very beautifully illustrated poem about waste and recycling – a good way to introduce children to the idea of recycling useful things
Meg and Ash, two magpies, build a cosy nest in the tallest tree for their four bright blue eggs. But they then start to get worried 'their nest/ Needed more stuff to make it the best.'
Written in rhyming verse, we stare in amazement at all the things the magpies collect to add to their nest – until there is no hope of seeing the nest, and we can only see the teetering heap of things that have been added on top! Disaster strikes as the tree gives way! Happily, all the animals around help to clear the mess – and create useful homes and shelters out of all the rubbish!
A gentle, funny and very beautifully illustrated poem, with a little frisson of anxiety when the tree collapses, about waste and recycling – a good way to introduce children to the idea of recycling useful things. As ever with Emily Gravett – there is a great deal going on in all the illustrations – lots to see and talk about, all beautifully laid out across the double-page spreads. The end papers are particularly fun, containing adverts for some of the items in the book – and also an advert for libraries! I particularly liked the 4 'R's of Recycling right at the back of the book!
This will become a class and personal favourite for many people – children and adults alike – and could provide the basis for class projects on recycling, too.
Too Much Stuff Synopsis
From the creator of modern classic Meerkat Mail comes a very funny story showing the dangers of having too much stuff.
Set in the same forest as Gravett's award-winning Tidy, it features a host of gorgeous woodland animals, including Pete the badger. The lavish production includes a double-sided jacket. Meg and Ash are a pair of magpies who are building a nest for their perfect eggs. Although they begin their nest construction using the usual mud, sticks and grass, Meg and Ash are soon convinced that their nest doesn't have enough stuff and begin to collect more things to add to an ever-growing pile.
From cuckoo clocks to mops and socks, a pram and even a car - their need for stuff seems endless. Until - crash! - the inevitable happens. Emily Gravett's engaging, exquisitely illustrated story will appeal to fans of Tidy and of such classics as The Animals of Farthing Wood and the glorious package including a double-sided jacket with shaped flaps, make it a perfect gift for young eco-warriors . . . and for everyone.
Too Much Stuff Press Reviews
'One of our most inventive and surprise-full creators of picture books' – Michael Rosen
'Emily Gravett's witty, warm, elegant and deliciously satirical books are always a treat' – New Statesman
'If Gravett isn't the best in the business, it's hard to know who is' – Independent
Praise for Tidy;
'The message is admirable and the cut-out cover enticing, but the greatest joy is in the comic expressions, hand-wrought images and witty detail.' – Sunday Times
'She has the intuitive grasp of timing, expression and anticipation which marks out the exceptional from the mediocre' – Sunday Telegraph
'If you haven't discovered the brilliant wit and inventiveness of award- winning Emily Gravett yet, then this superbly illustrated rhyming adventure is a great place to start' – Daily Mail
Praise for Cyril and Pat;
'enormous fun to read aloud' – Guardian
Praise for Meerkat Christmas;
'The book is an absolute delight, with a very clever embedded message I just love it. The art is gorgeous.' – James Mayhew
Praise for The Odd Egg;
'another triumph for Gravett' – Sunday Times
If you loved this, you might like these...