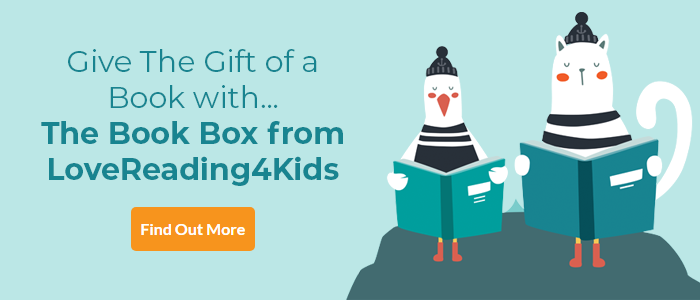 The Lost Spells Review
A stunningly beautiful, magical and moving companion piece to The Lost Words
The duo that produced the cultural phenomenon that took the publishing world by storm in 2017, winning awards and sparking dozens of fundraising campaigns to get The Lost Words into every primary school, have now produced a book very different in form, but absolutely kindred in spirit and every bit as essential a purchase. This is a pocket-sized treasure containing twenty-one new 'spells'- poems inspired by the natural world around us. These animals, birds, trees and flowers may be relatively common but are often underappreciated and ignored. Whereas The Lost Words had a formal triptych structure to its spells, this collection is freer and ranges from celebratory to elegiac and sorrowful. As the introduction says "Loss is the tune of our age, hard to miss and hard to bear.... But there has always been singing in dark times—and wonder is needed now more than ever." Acrostic poems with the letters picked out in gold, feature most in this collection, as does the poet's amazing facility with kennings and descriptive word play shown to great comic effect in Woodpecker "Chisel-gouger, head-banger, bark-stripper, nerve-shredder" Structured as a dialogue with badger one can see how much this lends itself to reading and performing aloud as indeed is the author's intention with all the collection. The lyrical consonant tones or staccato beats of these beautiful spells is absolutely matched by the harmonious fluidity of the watercolour images that grace each page. From the challenging gaze of the red fox to the eyelike whorls of silver birch bark to the balletic wings of the swift wrapping around the words, the images fix the words indelibly into your mind. Lockdown saw a widespread recognition of the necessity for contact with the natural world to maintain health and well-being. This book is the perfect walking companion with a glossary identifying each species depicted, allowing this small but powerful book to do double-duty as an artful field guide. As Macfarlane writes In Goldfinch, apparently composed while sitting at his grandmother's deathbed, "God knows the world needs all the good it can get right now".
Other Info
Shortly after finishing work on The Lost Words, Macfarlane was sitting at the bedside of his 101-year-old grandmother in what turned out to be the last days of her long, long life. Reflecting on what she had seen in the course of her century – and thinking about hope and despair, light and darkness – he began writing a 'Goldfinch' spell in a notebook while she slept.
He sent Morris a handwritten version of the finished spell and she painted a goldfinch – the Irish name for which is An Lasair Choille, meaning 'Flame of the Forest', 'Light of the Woods' – perched on a teasel, set against glowing gold leaf. The Goldfinch Spell was the first of what have now become The Lost Spells.
You can a host of interesting and useful downloads on The Lost Worlds website including Teacher Resources and The Lost Spells Autumn Explorers' Guide to help teachers, librarians and children experience the sights and sounds of autumn.

We've got some great stuff related to this book in our KidsZone.
Head over there and check it out now.
The Lost Spells Synopsis
Kindred in spirit to The Lost Words but fresh in its form, The Lost Spells is a pocket-sized treasure that introduces a beautiful new set of natural spell-poems and artwork by beloved creative duo Robert Macfarlane and Jackie Morris. Each spell conjures an animal, bird, tree or flower -- from Barn Owl to Red Fox, Grey Seal to Silver Birch, Jay to Jackdaw -- with which we share our lives and landscapes.
Moving, joyful and funny, The Lost Spells above all celebrates a sense of wonder, bearing witness to nature's power to amaze, console and bring joy. Written to be read aloud, painted in brushstrokes that call to the forest, field, riverbank and also to the heart, The Lost Spells summons back what is often lost from sight and care, teaching the names of everyday species, and inspiring its readers to attention, love and care.
The Lost Spells Press Reviews
Praise for The Lost Words;
Gilded and glorious, one of the year's loveliest books for all ages over 10 - The Sunday Times
A breathtaking book. Jackie Morris has created something that you could spend all day looking at... Accessible and magical - New Statesman
Gorgeous to look at and to read. Give it to a child to bring back the magic and scope of language - Guardian
The most beautiful and thought-provoking book I've read this year - Observer
If you loved this, you might like these...
All versions of this book
About Robert MacFarlane and Jackie Morris
Jackie Morris grew up in the Vale of Evesham, dreaming of becoming an artist and living by the sea. She studied at Hereford College of Arts and at Bath Academy, and went on to illustrate for the New Statesman, Independent and Guardian among many other publications. As a children's author and artist, she has created over forty books, including beloved classics such as Song of the Golden Hare, Tell Me A Dragon, East of the Sun, West of the Moon and The Wild Swans. She collaborated with Ted Hughes, and her books have sold more ...
More About Robert MacFarlane and Jackie Morris