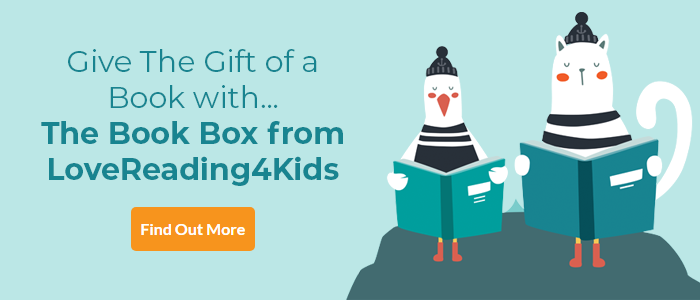 LoveReading View on If You Come to Earth
Warm, wise guide to our planet with moving messages about taking care of Earth - and each other
Radiating warmth through words and pictures as it lays bare wonders of the world, this extended picture book was inspired by the author's meetings with children from around the globe as a supporter of UNICEF and Save the Children. Framed as a letter to interplanetary guests ("Dear visitor from Outer Space, if you come to Earth, here's what you need to know"), it takes in the big and the small with huge heart and wisdom.
The whole of life is here, from recognising and celebrating human difference ("Each of us is different. But all of us are amazing. And, together, we share one beautiful planet"), to portraying the animals of the sea, land and air that grace Earth. It also shows how we communicate through words, signs, music and art, and gently points out that while we sometimes hurt each other, "it's better when we help each other." And the mysteries of existence are touched on too - "There are lots of things we don't know. We don't know where we were before we were born, or where we go when we die. But right this minute we are here together on this beautiful planet."
What a wonderful gift-to-treasure this will make - a delight to read aloud and share thoughts about.
Other Info
If You Come to Earth Synopsis
If You Come to Earth is a glorious guide to our home planet, and a call for us to take care of both Earth and each other.
This stunning book is inspired by the thousands of children Sophie Blackall has met during her travels around the world in support of UNICEF and Save the Children.
If you come to Earth, there are a few things you need to know. . . We live in all kinds of places. In all kinds of homes. In all kinds of families. Each of us is different. But all of us are amazing. And, together, we share one beautiful planet.
This masterful and moving picture book is a visually comprehensive guide to the earth, imbued with warmth and humor.
If You Come to Earth Press Reviews
Vivid, delicate, and precise, Blackall composes intricate spreads that express the vast diversity of the planet. . . As a two-time Caldecott winner, she is deservedly celebrated, and here she pairs her accomplished artwork with a story children will want to read and a message that resonates. .... one to take your time with, savor, and share with others. -Booklist, starred review
To take care of one another and the Earth, we must truly see one another as unique and valued. . . . diverse people are distinctively, carefully portrayed, emphasizing representation and visibility. . . . An introduction to Earth for children big and small who live in this galaxy, or beyond. -Kirkus Reviews
A book that can be shared with strangers, visitors, friends old and new-a work in which differences build to reveal an inclusive human family on a single, precious planet. -Publishers Weekly, starred review
The true delight lies in its stunning illustrations. Each page features a dynamic, energetic composition, a wealth of precise detail arranged in unexpected ways. . . . Sweet, funny, moving, timely, and beautiful. -Horn Book Magazine, starred review
If you loved this, you might like these...