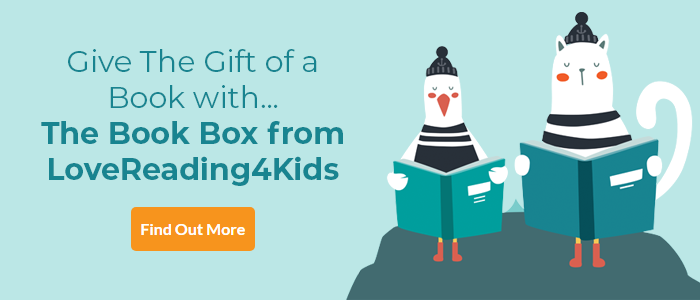 LoveReading View on Sofia Valdez and the Vanishing Vote
Just in time for the 2020 election, the bestselling chapter book series continues with the newest Questioneer, Sofia Valdez
What a great little book and a wonderful way of explaining democracy and the intricacies of the voting system: Perfectly timed for the American Presidential Elections.
What was so clever was Valdez's ability to explain whilst still maintaining an interesting and fun children's story. There were also other messages running through the story, such as loyalty to one's friends and peer rivalry within a classroom. I also liked learning about Mexican cookery with the odd baking tip thrown in for good measure!
Managing to explain the freedom of information, fake news and what a boycott is to such young children is quite a feat. I think her quote, 'never a perfect candidate in an election. How could there be? People aren't perfect' was particularly poignant.
I think my favourite message however was 'read, question, think' – a message for life for all of us.
A clever informative book with some great illustrations by David Roberts.
Sofia Valdez and the Vanishing Vote Synopsis
Miss Lila Greer announces it's time for Grade Two to get a class pet, and she wants the kids to participate in choosing which one. After all, they will all have to share the responsibility of caring for it. The class narrows it down to two options: Team Turtle and Team Bird.
Sofia is named Election Commissioner, in charge of overseeing a fair and honest election between the two teams. There's a class-wide campaign, complete with posters, articles, and speeches. Then it's time for the election!
But when the votes are counted, there's a tie, and one vote is missing. How will the class break the tie? And what happened to the vanishing vote? It's up to Sofia Valdez and the Questioneers to restore democracy!
Sofia Valdez and the Vanishing Vote Press Reviews
Praise for The Questioneers;
"It's a great way to remind children to try and not worry if they don't succeed the first time." The Guardian
"A fabulous, really original, funny and clever book, just perfect for preschoolers." The Times
"Brainy and inquisitive, the heroine of rhyming story [Ada Twist] is a wonderful role model for young girls." Daily Express
"Inclusive and empowering Ada Twist touches on themes of never giving up and problem solving, a clever and engaging celebration of curiosity." WRD
"A book with great sense of rhythm and lots to discuss that could encourage girls to experiment, invent and get things wrong without worrying about it. Hallelujah!" The Bookbag
"The book is a great way to develop a child's problem-solving skills, but most importantly it empowers a child to fail on their way to success. This is a brilliant book." Minerva Reads Blog
"Ada Twist is a stereotype-smashing tale which celebrates the power of curiosity and scientific enquiry." The Little Rebels Children's Book Award
A very welcome addition to The Questioneers series (which launched Rosie Revere, Ada Twist and Iggy Peck) stars a Mexican-American girl in an inspirational story about standing up for what you believe in. -- The Bookseller
If you loved this, you might like these...