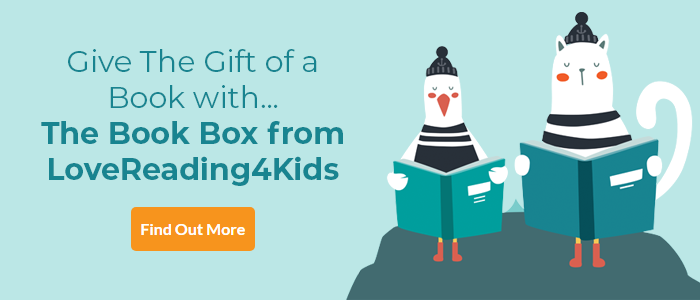 Planet SOS Review
22 Modern Monsters Threatening Our Environment (and What You Can Do to Defeat Them!)
Longlisted for the UKLA Book Awards 2021
Mythical monsters have always represented humanity's greatest fears and the environmental monsters in Planet SOS are no different. In all, 22 monsters feature in Planet SOS and each is paired with the mythological beast it is based on. And each monster is accompanied by a Monster Card outlining the big, bad beast's weaknesses and how to use each one to your advantage.
Other Info
Planet SOS Synopsis
Our planet is sending out an SOS. From global warming to plastic pollution, real-life environmental monsters are threatening our world at every turn. Now it's your chance to challenge them!
Meet the habitat-harming monsters that are ruining the Earth and learn how to vanquish each one -the fearsome Atmosdragon is heating the planet and causing global warming, while the bright-eyed Glareworm is busy creating light pollution and the Smogosaurus is filling our air with toxic fumes.
Includes gatefolds highlighting monster-beating actions kids can take and a world map showing where these environmental problems can be found, glossary, index and source notes.
Planet SOS Press Reviews
Planet SOS by Marie G. Rhode may have caused a moment or two of eye-rolling with Little Miss when she saw it, until we started to look inside and became completely wrapped up in the way the book mixes 22 real-world threats to our amazing planet in a pseudo-mythological way that instantly makes it appealing to a wide audience age. Marie's genius idea pays off beautifully within the first few pages of the book, as she reimagines planet-threatening ecological nasties as real and actual monsters, twisting and wrapping their nefarious coils around our world.This is such an original and fascinating approach, and the whole thing is really beautifully presented. If you find that your own kids, or your own classes at school are groaning every time they hear or see anything about climate change or ecological disaster, this book might just change their minds and bring them back around in a fantastic way. Mixing real-world climate threats with myth and legend is an utterly genius idea and this book is one of the most impressive titles on the subject we've seen to date on the blog. - Read it Daddy blog
Intriguing, imaginative and inspiring, Planet SOS is an information book with a difference. Merging mythical monsters, environmental emergencies and monster cards, this is sure to engage the most reluctant of readers. Combining 22 threats to our environment with mythical monsters, each is explained by the monster itself - how it gets it's strength, how it is damaging our planet, and how it can be defeated - and has it's very own monster card too, all of which would be perfect for an environmental game of top trumps. Whether looking at the Plaken, the Atmosdragon or The Ozone Serpent, there are many cross-curricular links to be made with science, geography, history, art and PSHE. With a glorious world map and timeline, comprehensive glossary and source list, it's eye-catching, accessible and gives sites for further exploration. And, as a pleasure read, it's a delight for budding environmentalist. A must for every school library! - Miss Cleveland is Reading blog
If you loved this, you might like these...