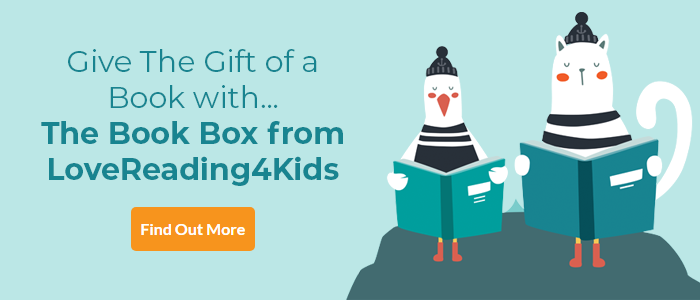 The Acrobats of Agra Review
Thrilling adventure set against the background of the Indian Rebellion of 1857
Longlisted for the UKLA Book Award 2022 ages 11-14
Three children, and a tiger, must make their way alone across India while the chaos and violence of the 1857 Rebellion rages around them. The three are very different: Bea is the orphaned child of English parents, desperately searching for her baby brother; Jacques is French, formerly part of a circus double act, and accompanied by another circus performer, tiger Tonton; and Pingali, third orphan, formerly a servant to the Governor of Agra, now out on his own. They meet all kinds of dangers but see them through in the spirit of Jacques' favourites, the three Musketeers, 'all for one, and one for all'. The three – four if you include Tonton – are great characters and their adventures are always credible, no matter the scale of the dangers they face. Robin Scott-Elliot does a great job of depicting the landscape of India and the political background to their adventures too. All in all, this is up there with a trip to the circus for thrills and breath-taking excitements.
The Acrobats of Agra Synopsis
Agra 1857, the Indian rebellion. Three children are trying to make their way through a country at war with a circus tiger in search of safety. Jacques is a boy acrobat who has lost his circus; Beatrice ( Bea) and Ping are both orphans. United by a deep friendship and their desire to save Tonton the tiger, find Bea's lost brother and Kamal the fire-eater, they set out on a wild and dangerous journey. Will they make it? A magical tale based on the true story of a lost French circus during the Indian rebellion.
The Acrobats of Agra Press Reviews
Praise for The Tzar's Curious Runaways:
A brilliantly suspenseful novel, which should have even the most reluctant reader eager to reach the next cliff-edge.' The Telegraph
Historical fiction at its best. The Reading Zone
A gripping and suspenseful story. Get Kids Into Books
A truly enchanting and exceptional debut with all the callings of a contemporary classic. Scott Evans, The Reader Teacher
A Magical tale. The Book Trust
If you loved this, you might like these...