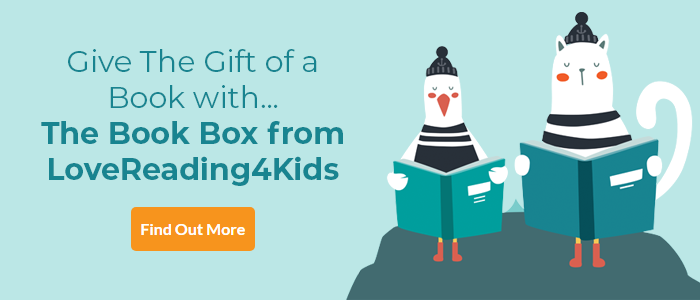 LoveReading View on Santa Jaws
Fishy festive fun!
Deep beneath the waves it's Christmas Eve and no-one is busier than Shelly the shark. She's making a very special Santa's Grotto and inviting in all the little fish. They're wary though, and think she's full of tricks so the only visitor is a squid named Sid, who can't wait to meet Santa … Is Sid safe. Or were the other fish right to keep their distance? Don't worry, this fishy Christmas tale is full of good cheer and with Sid's help Shelly really does play Santa Jaws, delivering presents across the ocean floor. For all the silliness there's a real festive message here about love and trust and finding the best in people. It makes a real change to spend Christmas underwater and the illustrations are full of details while the rhyming text bobs along swimmingly. Fishy, festive fun for all!
Santa Jaws Synopsis
Welcome to Santa's grotto, little fishes, please come in, And meet the real-life Santa Klaus, It's really, really him! Deep beneath the shimmering blue sea, it's almost Christmas Eve, and Shelly the shark is VERY excited. She puts on her Santa suit and turns her cave into a festive Christmas grotto. Then she waits for all the little fishes to come in. They seem strangely reluctant . . .
But Sid the squid thinks all his Christmases have come at once! Will Sid get taken in by Shark's Santa disguise - or will he be in for a big surprise?
A hilarious underwater Christmas romp from the creators of Mince Spies.
Santa Jaws Press Reviews
A wonderful Christmas book. This story was a resounding success with my boys, the end met with cries of again, again! The illustrations are bright, colourful & fun. Sid & Shelly are wonderful characters, super approachable for children. This is a fantastic little story, a great bedtime read & a book I'll be looking to gift this Christmas - NetGalley Reviewer
Shelley the shark has fastened on a Santa hat, so Sid the squid is in for a surprise. Splendidly silly, with an unexpectedly moving ending - 30 best children's books for Christmas 2020, iNews
A fun Christmas story with bite! - Storytime Magazine
If you loved this, you might like these...