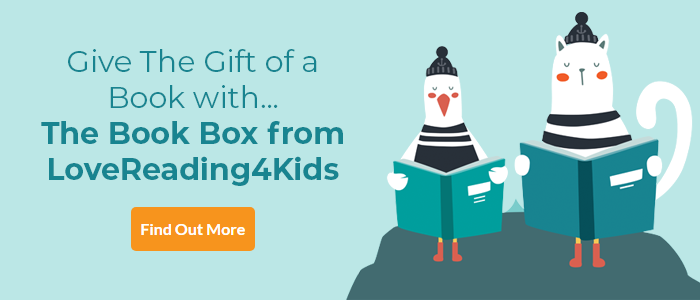 LoveReading View on A Girl Called Owl
Icicle-beautiful story of a girl touched by magic
In a story of magic and ancient beings, Amy Wilson allows us all to dream of what it would be like to have special, elemental powers. Owl has always wanted to know who her father is, but her mother has answered her questions only with folk stories. As she turns 12, the urge to find him is even deeper, as bizarre events disturb Owl's ordinary teenage life. The truth is strange if wonderful: her father is none other than Jack Frost and Owl, half fay, shares some of his powers and trickster ways. As her father pays the fairy price for his misdemeanours, Owl is in danger too. Mystery, fantasy and gentle romance, this story will cast its magic over young readers and is the perfect winter read.
Readers who enjoy stories of magic touching the human world will enjoy Abi Elphinstone's Dream Snatcher books, Philip Womack's Darkening Path trilogy, and Deep Water by Lu Hersey.
Other Info
Find out what ouur Reader Review Panel thought of A Girl Called Owl....
Judith, age 11 - 'This book was absolutely breath taking...The fantastic story line and characters to fall in love with means that without a doubt, A Girl Called Owl is the perfect story for people who like adventure books.'
Mia Goodman, age 10 - 'A FAB story! I would definitely recommend this book to anyone who loves adventures. A absolutely adored it. What a great frosty read...'
Harriet Harper-Williams, age 11 - 'Jump into this world of magic and feel yourself transforming into a new person. One of the best books I've ever read!'
Georgie Docwra, age 11 - 'I would recommend this book to children that are 9+ that enjoy adventure and fantasy stories!'
Annie Sherratt, age 12 - 'This is the most magical book ever! If you have a great imagination it is PERFECT for you!'
Freya Hudson, age 13 - 'A Girl Called Owl is a magical and enchanting story about the mystical world of winter.'
A Girl Called Owl Synopsis
A glittering story of frost and friendship, with writing full of magic and heart, A Girl Called Owl is Amy Wilson's critically-acclaimed debut about family and the beauty of the natural world.
It's bad enough having a mum dippy enough to name you Owl, but when you've got a dad you've never met, a best friend who needs you more than ever, and a new boy at school giving you weird looks, there's not a lot of room for much else. So when Owl starts seeing strange frost patterns on her skin, she's tempted to just burrow down under the duvet and forget all about it. Could her strange new powers be linked to her mysterious father? And what will happen when she enters the magical world of winter for the first time?
Continue Owl's story with the companion volume, Owl and the Lost Boy.
A Girl Called Owl Press Reviews
A fantastical coming-of-age tale of magic, love and mystery. - INIS reading guide
An impressive coming-of-age debut novel, A Girl Called Owl combines elements of mystery, adventure, romance, fantasy and folklore, while set in the contemporary world. - SLA
[D]eftly integrates figures from folkore and ancient mythology into the wider narrative of family, friendship and identity - Primary Times
a spectacular portrayal of nature and its many faces, interweaving legend, fairy-tale, perseverance and friendship into a story that teaches that love and strength can be found in the most unlikely people. - Typewritered Blog
A chillingly good adventure about family, friendship and the delicate balance of nature. An engaging read for fans of Narnia. - Drawing on Books blog
A perfect read for those who love wintery magic and a strong female character proving her place in the world. - BookTrust
As well as exploring ancient legends, this book explores themes of friendship and identity, and it works very well as a coming-of-age story with characters you genuinely care about. - Books for Keeps
[a] magical debut - The Bookseller
This debut is a sparklingly frosty read, full of feisty characters, myth and mystery - Daily Mail
A winter treat full of frosty magic -- Katherine Woodfine, bestselling author of The Mystery of the Clockwork Sparrow
A story of wild winds and bitter frosts with the warmth of friendship at its heart. -- Abi Elphinstone, author of The Dreamsnatcher The rising star of children's fantasy. - Telegraph
If you loved this, you might like these...