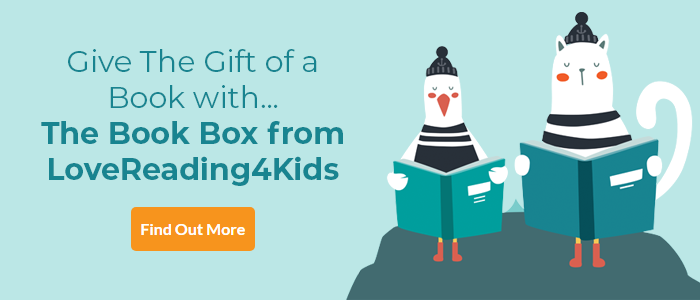 The Storm Keepers' Battle Review
A tremendous and satisfying ending to this vibrant trilogy
March 2021 Book of the Month | A Julia Eccleshare Pick of the Month March 2021
Catherine Doyle brilliantly weaves together magic and mythology and friendship and weather in a story that blows the reader along with the Storm Keepers themselves. Can Fionn Boyle keep Arranmore safe from the Morrigan and her brothers? Will the magic in the last candle be enough? Catherine Doyle is a gifted story teller. While she conjures up enough terrifying dark moments as the battle against the forces of darkness rage to give a real sense of fear she is also warm hearted and has the lightest of touches. The result is the creation of a magical world that will captivate readers.
Other Info
Catherine was inspired to write The Storm Keeper's Island by her real-life ancestral home of Arranmore Island (where her grandparents grew up) and the adventures of her many sea-faring ancestors, particularly her grandfather. "When my grandfather, Captain Charles Boyle, left Arranmore as a young man, he took a piece of it with him. I remember peering over his ship's railings into sapphire seas in Galway Bay, getting a red-and-white fishing rod from him on my fourth birthday and spending long afternoons tying sailor's knots on his blue ropes, listening to stories of his wild and restless island. Not too long ago, my grandfather developed Alzheimer's disease. I have spent the past couple of years trying to navigate the difficult long goodbye, learning to reconcile the person I love with the version of him that is slowly fading away. Fionn faces the same challenge: the struggle to view his grandfather as a man who lives with Alzheimer's disease but is not diminished by it. A man who is still the sum of all of his experiences, despite his inability to recall them. If Malachy Boyle cannot remember his own adventures, then Fionn must remember them for him. He learns, as I am learning, that for all the transiency of memories, love is not so easily erased by the winds of time."
---------------------------------------------
Julia Eccleshare's Picks for March 2021
Veggie Power by Annette Roeder & Olaf Hajek
The Day the Screens went Blank by Danny Wallace
Shades of Scarlet by Anne Fine
Storm Keepers' Battle by Catherine Doyle
A Way with Wild Things by Larissa Theule
One in a Hundred Thousand by Linni Ingemundsen
A Moon Boy Loves My Best Friend by Rebecca Patterson
Mr Benn's Big Game by David McKee
Rabunzel by Gareth P Jones & Loretta Schauer
The Storm Keepers' Battle Synopsis
Ten days have passed since Fionn faced Morrigan on the shores of Arranmore and said goodbye to his grandfather for good. Now Morrigan's brothers stalk the land in search of new souls, whilst the Merrows struggle to keep the growing forces of Black Point Rock at bay…
The terrifying all-powerful sorceress Morrigan has been raised from the dead and has sealed off the island from all help. Fionn is the only thing that stands between her and a dark future. He's got to find a way to defeat her. But there are some terrible choices in store for Fionn as the dark sorcerer begins to take his nearest and dearest for her own.
With only two candles left to burn, will Fionn master his powers in time to stop her?
Inspired by her real-life ancestral home of Arranmore Island, where her grandparents grew up, and the adventures of her many sea-faring ancestors, Cat Doyle effortlessly weaves the Irish myths and legends of her childhood into a fresh, modern day setting. The Storm Keepers' Battle is the final instalment in the trilogy which began with The Storm Keeper's Island and its sequel The Lost Tide Warriors and this epic final book is packed with all the adventure, atmosphere and heart that has made the series so beloved.
The Storm Keepers' Battle Reader Reviews
Some of our Lovereading4kids Reader Review Panel were lucky enough to read and review The Storm Keeper's Island, the first in this series. Click here to read the full reviews.
Rosie Watch - 'Exciting, dramatic and descriptive. A wonderful combination.'
Eloise Mae Clarkson, Age 16 - 'This book is about Fionn's first visit to Arranmore Island. This is the home of his ancestors and her Fionn discovers the magic within the island.'
Rebekah Marsh, Age 15

- 'This book contains such a vast amount of unique concepts and ideas that I found myself slightly confused at times. The concepts were immensely mysterious and magical and I overall loved the book.'
The Storm Keepers' Battle Press Reviews
"I read The Storm Keepers' Battle with tears in my eyes and my heart beating a little faster than usual, rooting for these characters I've come to care about so deeply. It is an absolute triumph - it's exciting, vivid, and gripping while still retaining all of Catherine Doyle's trademark humour and heart. What a fitting end to an incredible trilogy!" Louise O'Neill, author of The Surface Breaks
"A truly epic finale to one of the best trilogies of recent years, Doyle has once again suffused this telling with her trademark humour and magic. I read Fionn's tale with my heart in my mouth." Kiran Millwood-Hargrave, author of A Secret of Birds and Bone
"WHAT an ending to an amazing trilogy - the stakes just build and build. Irish folk mythology, heartfelt magic and suuuch good jokes - if you like your action-adventure bursting at the seams with imagination and heartfelt humour, you couldn't do better" Ross Montgomery, author of The Midnight Guardians
Praise for The Storm Keeper's Island;
Doyle's writing glows, with the pitch-perfect barbs the young people sling at each other, the atmospheric weather events, her masterfully delineated characters - including the island itself - and a page-turning plot. Heart-wrenching and heart-stopping, this is one gorgeous novel - New York Times
Magical in every way - Eoin Colfer
Praise for The Lost Tide Warriors;
Doyle's talent for creating windswept, stormy tension and physical threat sweeps all before it. This is one for a seaside holiday, whatever the weather - Daily Mail
If you loved this, you might like these...