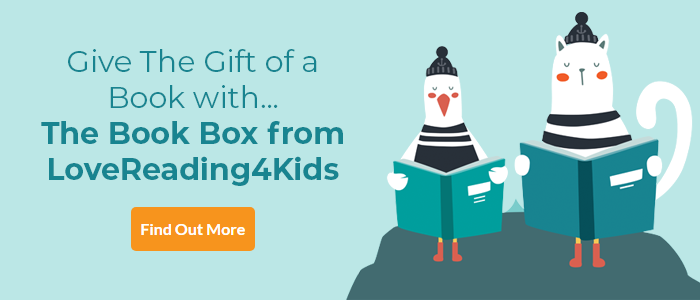 Hope Jones Will Not Eat Meat Review
Don't miss Hope's adventures, if you want to know what's good for you (and our planet)
Hope Jones is a smart 10-year-old who is determined to save the world. She's already persuaded her family to change their shopping habits, now she wants them to turn vegetarian. And not just her family – Hope sets her sights on making her school cut out meat too. Winning her classmates round is one thing, the school dinner ladies quite another. The more Hope tries to change things, the more complicated she realises it is, but armed with facts and information, plus a huge amount of passion, Hope is able to persuade people to alter their habits and to make a real difference at home and school. The story is told via Hope's blog and it makes for sharp, lively, often very funny reading. Readers will be gripped by Hope's campaign and will finish the book just as well informed as Hope and fully aware of how the choices we make every day affect the world. The story will set readers thinking about how democracies work too and should spark all sorts of conversations.

We've got some great stuff related to this book in our KidsZone.
Head over there and check it out now.
Hope Jones Will Not Eat Meat Synopsis
You're never too young to make a big difference, as Hope Jones has learned in her fight against plastic pollution. Now she's on a mission to save the animals, and persuade everyone she knows to turn vegetarian. But just how can Hope get Dad to give up his beloved bacon butties?
Hope Jones Will Not Eat Meat Press Reviews
Praise for Hope Jones Saves the World;
"A lively and heartening read" Guardian
"I think this book can inspire all families. It is a very real portrayal of how challenging it is to give up plastic, but it shows us it can be done" -- Saffia Farr JUNO Magazine
"With the pizzazz and humour that make his Dragonsitter books so popular ... there are great illustrations throughout, and it all makes for a fast, entertaining and positive read. Hooray for Hope Jones!" -- Andrea Reece LoveReading4Schools
"Children will love reading this candid, funny and relatable blog ... Hope's story captures the environmental zeal young people hold and provides a compendium of tips for those wanting to make changes in their own homes. It's the perfect book to inspire conversations about activism" BookTrust
"Powerful, inspirational ... an amusing and engaging story which cannot fail to have a positive impact on the reader" The School Librarian
If you loved this, you might like these...