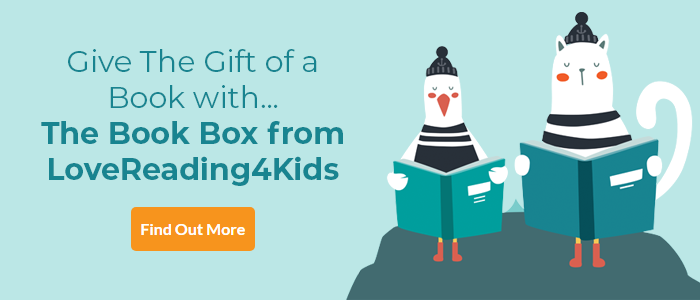 LoveReading View on Forever Ends on Friday
Authentic, inventive YA with the "what if?" edge of speculative fiction
The ever-original Jason Reynolds has done it again in this brilliant novel about grief, friendship, making amends and seizing the day. With a killer concept at its beautiful heart - what if you could bring your best friend back to life to say goodbye? - Reynolds also has a rare gift for tackling life's big stuff with genuine humour.
"If matter doesn't die, if energy can't die, then no one really dies." This line of comforting logic comes near the start of the book, twenty-three months on from funeral of Jamal's best friend Q. Painfully, while they'd been "the Best Kind of Brothers" since childhood, they hadn't been friends for a couple of years before Q's death, after Jamal blamed Q for the accident that killed his parents. But Jamal still tried to save Q's life, and wishes more than anything that he'd had the chance to put things right, that he hadn't been "an asshole" the last time they spoke. Then, inexplicably, that chance comes when the enigmatic Mr Oklahoma from "The Center" says he can reanimate Q for a few weeks. Q's mom agrees, but no one must reveal what's going on, which puts Jamal in a messy predicament - how's he going to put things right if he can't tell Q the truth?
With an engaging in-the-moment narrative and dialogue that dances with authenticity, this is rich in relatable young adult experiences with extra edge courtesy of its "what if?" set-up. But that's not all - Forever Ends on a Friday will put a smile on your face too, not least during the brilliant "Carpet Denim" (trans. carpe diem) scene, and through Q's witty one-liners.
Forever Ends on Friday Synopsis
What if you could bring your best friend back to life - but only for a short time?
Jamal's best friend, Q, doesn't know that he died, and that he's about to die . . . again. He doesn't know that Jamal tried to save him. And that the reason they haven't been friends for two years is because Jamal blames Q for the accident that killed his parents. But what if Jamal could have a second chance?
A new technology allows Q to be reanimated for a few weeks before he dies . . . permanently. And Q's mom is not about to let anyone ruin this miracle by telling Q about his impending death. So how can Jamal fix everything if he can't tell Q the truth?
Forever Ends on Friday weaves together loss, grief, friendship, and love to form a wholly unique homage to the bonds that bring people together for life - and beyond. Reynolds's writing strikes that tender balance between stories full of moments of warmth and incredible sadness, and Forever Ends on Friday will stir up a rollercoaster of emotions and touches the heartstrings.
Forever Ends on Friday is published in the US as Early Departures.
Forever Ends on Friday Press Reviews
Praise for Opposite of Always:
Opposite of Always is as beautiful as it is funny, warm, and captivating. One of the best love stories I've ever read. Jack King is the hero we've been waiting for. -- Angie Thomas, #1 New York Times bestselling author of The Hate U Give
This charming, wry novel packed with witty, crackling banter is propulsively readable. There are some big questions about choice, consequences, loyalty, and love in this novel, and Reynolds beautifully complements those heavy concerns with the sweet, funny, and genuine voice of his protagonist. - Booklist
A page-turning narrative with a cast of fully realized characters and realistic dialogue. The skillful use of flashbacks and social media content fully engages readers. Despite the seriousness of the story, humor and moments of pathos will elicit empathy and connection. This thoroughly satisfying novel of love, loss, and reconciliation is not to be missed. - Kirkus Reviews
If you loved this, you might like these...