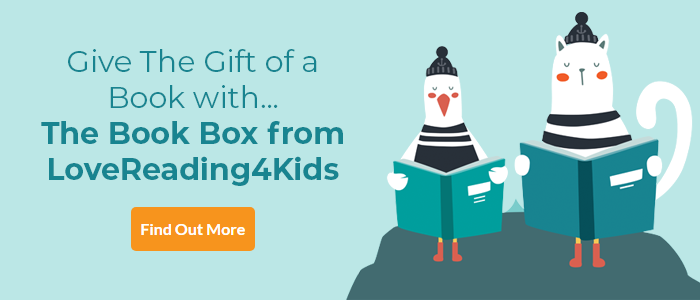 Inventors Review
Meet the masterminds behind the greatest inventions in history with this nonfiction book for kids aged 7+
Shortlisted for the Blue Peter Book Awards 2021, Best Book with Facts
This engaging non-fiction book celebrates more than 50 incredible inventors from across the globe and throughout history. The importance of imagination and persistence when developing new ideas is emphasised, as well as understanding that failure is part of innovation, as it leads to improvement.
Some of the featured designs have changed the world, while others have affected the lives of just a few people, but all are remarkable in their own way. A vast range of exciting inventions is explored, from early modes of transport to items that many readers may take for granted, such as the flushing toilet, television and frozen food. Children will learn that fireworks are thought to have been invented by a 9th century Chinese monk, while a windmill was built from scrap by a Malawian teenager to provide his remote village with electricity.
A comprehensive glossary explains unfamiliar terms and a detailed index enables readers to easily look up the many inventions and their creators. Generously illustrated throughout, this is a fantastic introduction to the world of innovation for inquisitive children and may even inspire them to develop their own pioneering ideas that could transform the future.
Other Info
On being shortlisted for the Blue Peter Awards, illustrator, Jessamy Hake said "I'm delighted that 'Inventors' has been shortlisted: I loved illustrating such an interesting range of famous and less well-known inventors, along with their fascinating inventions."
Inventors Synopsis
Step into Leonardo da Vinci's workshop, relax on board Hideo Shima's speedy bullet train, and join movie star Hedy Lamarr to bounce ideas around in between takes. Inventors looks at the towering achievements of more than 50 inventors in great detail. The stories are as unusual as they are unique.
From Mr. Kellogg, who accidentally created cornflakes after leaving grains boiling for too long, to the ancient Turkish polymath Ismail al-Jazari, who decided the best way to power a clock was with a model elephant, to Sarah E. Goode's fold-up bed space-saving solution--the inventors of this book have all used tons of creativity to find ways to improve our world. These groundbreaking inventions include the very earliest discoveries to modern-day breakthroughs in science, food, transportation, technology, toys, and more.
Each page is packed with jaw-dropping facts, with every inventor's achievements written as a story. Beautiful illustrations by Jessamy Hawke bring the inventor's stories to life, and fantastic photography highlights the detail of their designs.
With incredible hand-painted cross-sections revealing the intricacies of a robotic arm, the first plane, and the printing press, young readers will marvel at being able to see close-up how these amazing machines work. The inventors come from all walks of life and parts of the world, making this the perfect book for every budding inventor.
If you loved this, you might like these...