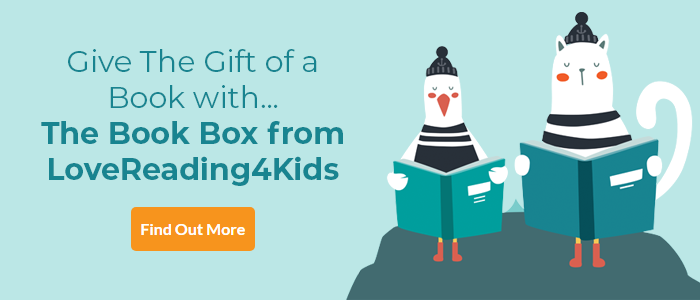 The Broken Leg of Doom Review
Curses, casts and the best laugh out loud adventures around
Selected for The Book Box by LoveReading4Kids
It all starts when Maisie breaks her leg dancing (the dancing was Jodie's idea) and ends up in hospital, but, as is the way with Pamela Butchart's brilliant and brilliantly funny primary school set series Baby Aliens, things just snowball from there. Before you know it the action involves curses, missing cuddly toys, ghosts and a mummy, and trolley loads of tuna sandwiches. It's all recounted at a breathless, blink-and-you'll-miss-it pace by Maisie's best friend Izzy, with cartoon illustrations by Thomas Flintham speeding things up even more, and it makes for some of the funniest, most addictive reading around. No matter how zany things get, there's a logic to everything that happens that children will completely understand and it's not hard to see why this series is so popular with readers. This is the tenth Baby Aliens adventure, but it works perfectly as a stand-alone.

We've got some great stuff related to this book in our KidsZone.
Head over there and check it out now.
The Broken Leg of Doom Synopsis
When a session of extreme dancing leaves Maisie in hospital with a broken leg, things take a turn for the weird! Strange noises in the ward at night, missing cuddly toys and a sandwich trolley that only ever has TUNA sandwiches. Could Maisie's leg be CURSED? If it is, and it DEFINITELY IS, then everything is DOOMED!
Hilarious, illustrated school-based antics where everything that happens leads to DRAMA and RUNNING AROUND and even some FAINTING!
If you loved this, you might like these...