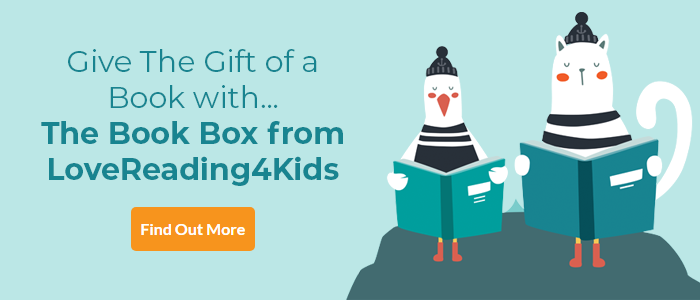 The Shark Caller Review
Dive beneath the waves with this spell-binding adventure of friendship, forgiveness and bravery, set on the shores of Papua New Guinea
A Julia Eccleshare Pick of the Month February 2021
A mysterious and deeply touching story woven through with serious themes, The Shark Caller is packed-full of adventure, old magic and, above all, friendship. Vividly set in Papua New Guinea with its landscape of sea, sun and beach it gives a glimpse into a way of life dominated by the natural environment. Blue Wing lives in a hut on a sandy beach. She has little formal learning but she knows the ways of the sea and, because she lives with the local shark caller, the ways of the sharks which swim off shore in particular. When a plane arrives with visitors, an American academic purporting to investigating coral in the region and his daughter Maple, Blue Wing's life is turned upside down. Initially full of hostility towards each other, the two girls quickly discover that they are as alike inside as their lives are different outside. Forging a strong friendship they unravel the mystery of what Maple's father is really looking for and, in doing so, help Blue Wing uncover her own mystery. A gripping and inspiring read.
Other Info
Visit Usborne Quicklinks for The Shark Caller
Meet a shark caller and find out more about life in Papua New Guinea, with links to websites where you can:
- See Zillah Bethell's scrapbook about growing up in Papua New Guinea.
- Browse a shark caller photo gallery.
- Learn some Pidgin English spoken in Papua New Guinea.

We've got some great stuff related to this book in our KidsZone.
Head over there and check it out now.
The Shark Caller Synopsis
I want to be able to call the sharks. Teach me the magic and show me the ways.
Blue Wing is desperate to become a shark caller, but instead she must befriend infuriating newcomer Maple, who arrives unexpectedly on Blue Wing's island. At first, the girls are too angry to share their secrets and become friends. But when the tide breathes the promise of treasure, they must journey together to the bottom of the ocean to brave the deadliest shark of them all...
Inspired by Zillah's childhood growing up in Papua New Guinea, The Shark Caller is a spell-binding story of friendship, forgiveness and bravery, set against the beautifully-woven backdrop of New Ireland. In the best tradition of Katherine Rundell, Eva Ibbotson and Geraldine McCaughrean, The Shark Caller is a modern classic that will be read, shared, loved and passed on for many years to come, and signals Zillah Bethell as one of the most astonishing middle-grade voices writing today.
The Shark Caller Press Reviews
The most incredible story...tender and wise, with themes of friendship, love, grief, revenge and acceptance. Michelle Harrison
Magnificent and beautiful. Sophie Anderson
A rare treasure of an adventure. Sarah Lean
If you loved this, you might like these...