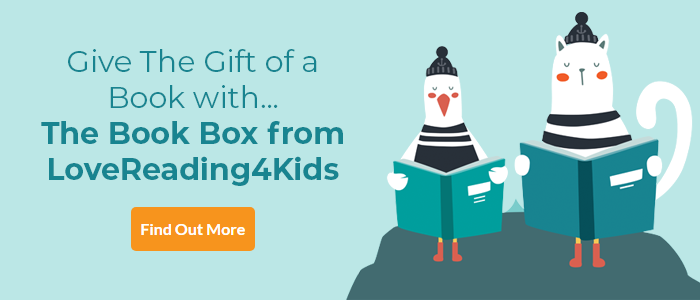 Me, My Dad and the End of the Rainbow Review
A truly heart-warming, funny and positive debut about a son's way of dealing with his father's coming out
Longlisted for the UKLA Book Award 2022 ages 7-10 | March 2021 Debut of the Month | Selected for The Book Box by LoveReading4Kids
12-year-old Archie Albright is a character who instantly grabs the reader's attention with his natural, chatty narrative voice. His family is splitting up, he doesn't know why, and he knows there is something they are not telling him. After a disastrous parents evening and an overheard conversation, Dad has to finally confess to Archie that he is gay. Archie just wants everyone to be happy again. He desperately wants to understand and to help. His Dad drops a leaflet about the PRIDE march and Archie decides he will find all his answers there and luckily, he has two staunch friends who see all the pitfalls of this expedition but decide to help him anyway. Needless to say everything goes wrong!
There are so many things to love about this splendid book. Every character, including the joyous cast of LGBTQ+ characters that they meet and are helped by on their adventure, rings authentically true. The dialogue is witty, but realistic, not played just for cheap laughs. But there is a lot of genuine humour in the situations the children find themselves embroiled in and a fair bit of nail-biting tension too! It is also so refreshing that this is not a story about overcoming homophobia- all the main characters are totally accepting of Archie's Dad's right to determine his sexuality, while not denying the pain that comes from family break up. It deals honestly with difficult emotions and conveys a strong message about empathy and tolerance. This is such a rewarding, positive and inclusive read that it deserves a place in every school and in every home.
Me, My Dad and the End of the Rainbow Synopsis
My name's Archie Albright, and I know two things for certain:
1. My mum and dad kind of hate each other, and they're not doing a great job of pretending that they don't anymore.
2. They're both keeping a secret from me, but I can't figure out what.
Things aren't going great for Archie Albright. His dad's acting weird, his mum too, and all he wants is for everything to go back to normal, to three months before when his parents were happy and still lived together. When Archie sees a colourful, crumpled flyer fall out of Dad's pocket, he thinks he may have found the answer. Only problem? The answer might just lie at the end of the rainbow, an adventure away.
Together with his best friends, Bell and Seb, Archie sets off on a heartwarming and unforgettable journey to try and fix his family, even if he has to break a few rules to do it...
A story about compassion, family and love in all its forms. Perfect for 9+ readers and fans of Lisa Thompson, Elle McNicoll and Onjali Rauf's bestselling The Boy at the Back of the Class.
Me, My Dad and the End of the Rainbow Reader Reviews
In addition to our Lovereading4Kids expert opinion some of our Reader Review Panel were also lucky enough to read and review this title. You can click here to read the full reviews.
This book is about a boy and his strangely acting parents. His parents kind of hate each other and Archie wants to help them be loved again. His new life is different without his dad. But his mum said he is still his dad no matter what happens. Full review
Me, My Dad and the End of the Rainbow Press Reviews
"A brilliant, smart book with a good heart. It's like a warm hug and I can't wait for the next one" – Danny Wallace, Radio X DJ and bestselling author
"One of the most joyful books you'll read this year […] this is a gorgeous debut about family, empathy and love, tackling important LGBTQ+ themes in an accessible, child-friendly way" – The Bookseller
"So adorable, funny, and heartwarming." – Alice Oseman, bestselling author Loveless
"A powerful new voice in children's fiction" – Aisha Bushby, author of A Pocketful of Stars
"This joyful book has such heart, expertly navigating serious subjects around family, gender, and sexuality. Celebratory and advocating kindness, I'd recommend this book to all middle-grade readers. A real tear-jerker!" – Steven Butler, author The Nothing to See Here Hotel
If you loved this, you might like these...