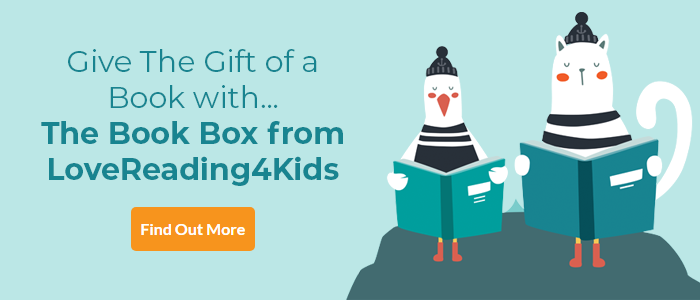 An Alien in the Jam Factory Review
A very sticky romp of an adventure that is full of the unexpected – and a lot of jam!
April 2021 Debut of the Month - A Julia Eccleshare Pick of the Month April 2021
Scooter McLay is a kid to be reckoned with who has a passion for clever inventions. As his parents own and run the very best jam factory, his inventions are to do with jam-making. And, to make sure no one can compete with them he has to keep the family's special jam-making recipes as top-secret as possible. Working alone, Scooter is pretty good at keeping his inventions well-hidden but when Fizzbee the friendly alien arrives through the factory window it gives the audacious Daffy Dodgy the chance she has long waited for. She slips into the jam factory and steals Scooter's secret files….How Scooter and Fizzbee see off the danger is a warm-hearted and madcap adventure.
Find more books with Positive Images of Disability.
An Alien in the Jam Factory Synopsis
Scooter McLay's cerebral palsy affects how quickly he can move his body, but his hyper-creative brain is a constant fizz of brilliant ideas. He spends every day inventing top secret recipes and machines for his family's jam factory. There's just one thing missing ... a pet, to share it all with. Or better still, a friend. When a tiny alien named Fizzbee crashes through the factory window, she might just be the answer. Now it's all hands on deck, as they team up to save the factory from dastardly neighbour Daffy Dodgy.
The first book in a hilarious, jam-packed new adventure series starring Scooter the inventor and his top secret alien sidekick.
If you loved this, you might like these...