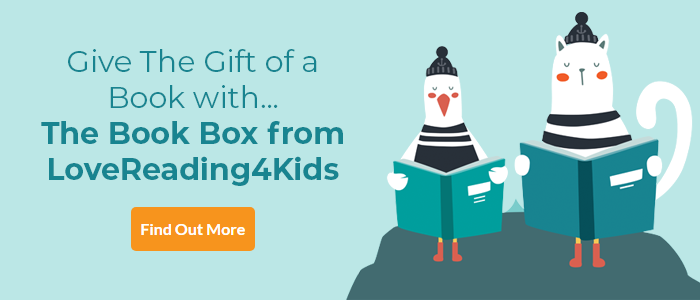 The Smidgens Review
Little people having big adventures
The Smidgens are about the same size as Borrowers (small enough to fit into an old peanut butter jar) and, like Pod, Arrietty and co., build their homes from things the Big Folk (you and me) leave behind or lose. You won't have seen them, because not only are they very small and very good at hiding, there just aren't that many around; in fact Gafferty and her family think they're the last of the Smidgens. It's only when Gafferty and little brother Gobkin run into the witchy Claudia Slymark and her sinister-ish, ghostly sidekicks, that they discover there are more Smidgens living nearby – and just as well too. Claudia is after something the Smidgens have, and the chase leads to some real high jinks (in some very high places too). Little people are endlessly fascinating – who doesn't love the idea of being small enough to fit into a doll's house or toy train – but the Smidgens' adventures are funny as well as charming and with just the right amount of 21st century edge and sharpness. The first in a series which is certain to capture children's imagination.
The Smidgens Synopsis
Now Gafferty, her parents and her little brothers Gobkin and Grub are the only ones left, and the tunnels are forbidden territory. And then Gafferty finds an old map. A map that shows a place deep within the maze where Smidgen tribes can go to meet.
Smidgen tribes! Gafferty knows that she has to try to find them. But the tunnels are dangerous. And soon Gafferty discovers she's not the only one looking for the lost tribes, and that three inches of Smidgen hold more power than she ever imagined.
Perfect for readers who love Terry Pratchett, Max and the Millions and The Borrowers.
The Smidgens Press Reviews
Praise for The Chocolate Factory Ghost;
If you put your copy of Harry Potter and Charlie and the Chocolate Factory in the washing machine together, this would be the book that came out at the end. Don't put books in the washing machine though ... - Tom Fletcher
Humour pervades every page, with jokes appearing at the perfect place and with fabulous timing - Bookbag
A thoroughly satisfying and entertaining story, a mix of adventure, comedy and magic ... Delicious! - Books for Keeps
If you loved this, you might like these...