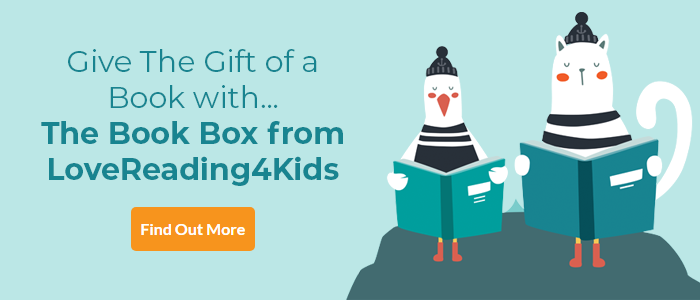 The Joyful Adventures Review
Gorgeously-illustrated customisable picture books with thoughtful personalisation options
Little ones will be tickled pink by Tickled Moon's charming personalised picture books. They make a wonderful present to enjoy in the moment and treasure for years. The quality of the production values and personalisation options outshine other customisable picture books I've encountered, and Jodie Wonford's illustrations are full of energy and life, from the charming monster character of the Boo! books to the atmospheric landscapes of The Joyful Adventures.
The books cover a range of occasions and family needs. For example, The Birthday Boo! can be personalised for solo children or twins. There are also two Christmas-themed books - The Christmas Boo! and The Christmas Wrapper, the latter of which can include up to four names in addition to the main personalisation. Alternatively, the beautiful "book for two" option (The Joyful Adventures) makes the perfect present for a pair of siblings, and a whopping eight additional loved ones can get a mention in this enchanting adventure story.
No matter which book you choose, for whatever occasion, each option can be printed with a personal dedication, making an already special gift even more special.
Other Info
Tickled Moon creates high quality personalised books with original, rhyming stories and gorgeous illustrations, that you and your child will want to read again and again.
You'll also love The Birthday BOO! - with a chance to create a wonderfully personalised story and a very special gift!

We've got some great stuff related to this book in our KidsZone.
Head over there and check it out now.
The Joyful Adventures Synopsis
When a fluffy, white cloud called Big Joy slides down a lightning bolt into the lives of NAME 1 and NAME 2, it seems it can provide the perfect escape from a horrible, stormy day. But little do they know that they are setting off on the most wonderful adventure together - one that takes them further and higher than they could ever have imagined!
Create your own wonderful 'Joyful Adventure' for 2 named children (or adults!) as you soar up into the sky together! This unique, personalised story is suitable for ages 0-99 (and above!). A book for siblings or an adult and child to treasure forever.
Add up to 8 Additional Names of Family Members, Friends or Pets and a personal Dedication to make your story extra-special!
"The Joyful Adventures" is available in softcover and hardcover on Tickled Moon's website. There you can preview the whole book with your personalisations and listen to the story read by the author, Alison Reddihough.